Average last freeze quickly approaching
Posted:
Apr 23, 2017 7:57 PM CDT
We've had plenty of warmth recently with lots of highs in the 60s, 70s and on April 15 we hit 82° in Milwaukee. Despite all of that warmth, we've also had some chilly morning temperatures. Lows this past weekend hovered right at or just above freezing for some areas in southeast Wisconsin. A little frost was likely for places that had lows below 35°.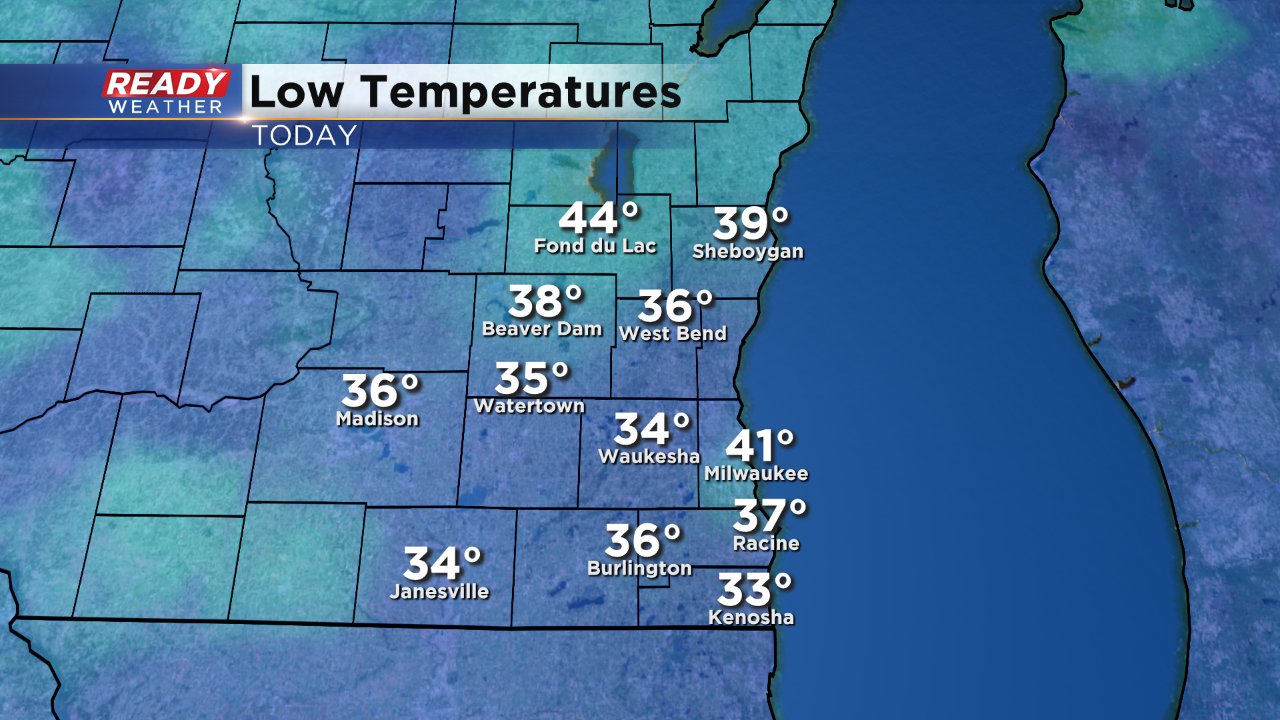 This is right around the time of year that on average we start to see our last freeze of the spring. Patchy frost can still be likely as late as late May, but the last week of April and first week of May is a common time for southeast Wisconsin to see it's last freeze with a low of 32°.
The average last freeze typically happens for extreme southeast Wisconsin during this week from April 21-30. The average last freeze for the rest of our area generally happens between May 1-10. For the north woods of Wisconsin the average last freeze doesn't occur until the end of May!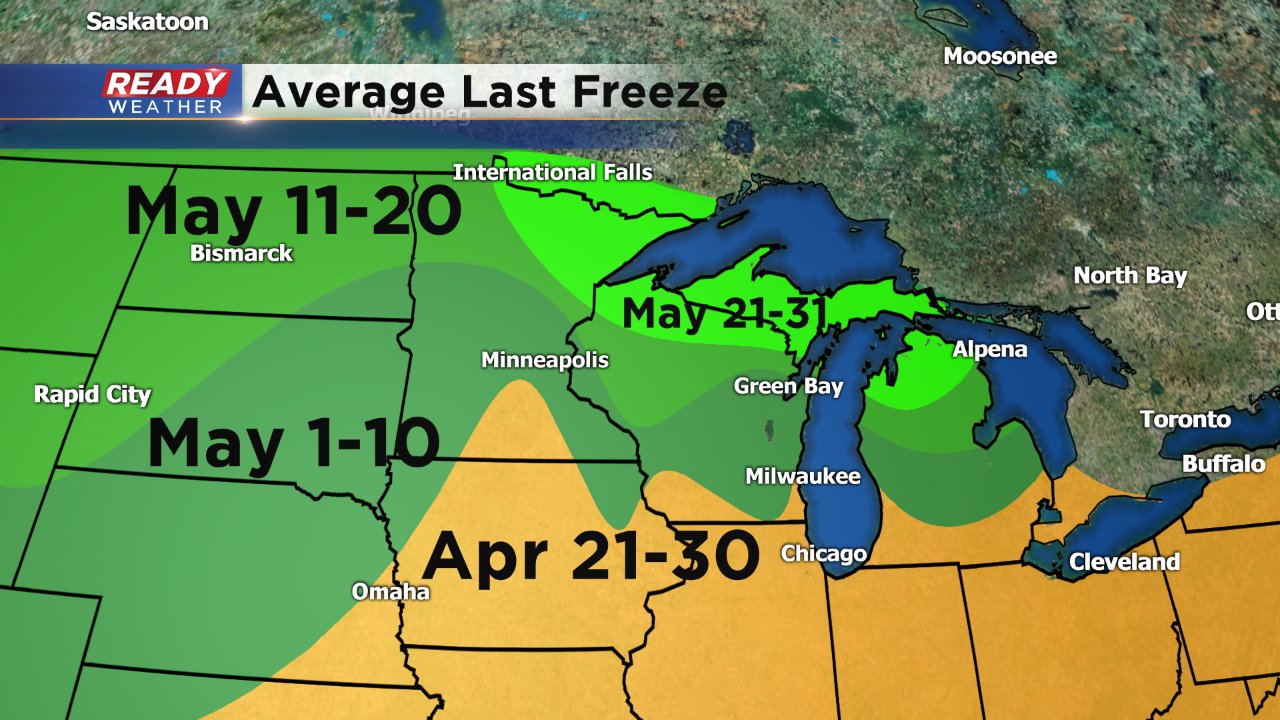 After a few warm days to start the upcoming work week, we will see temperatures get a little chilly at night for the end of the week. Right now the best chance to see some frost and possible freeze would be Friday morning.