April the First Below-Average Temperature Month since August
Posted:
Apr 29, 2016 11:35 AM CST
April has been a month of ups and downs in the weather world. The month started with a down when temperatures for the first two weeks struggled to get out of the 30s and 40s. Finally by the third week of the month temps hit a nice warm streak in the 50s, 60s and even a few 70s. The warmest temperature for the year so far (78°) happened twice on the 18th and 25th. And now the month is ending on a cool note. The last five days of the month will end up below-average. The last time we had five straight below-average days was April 9-13.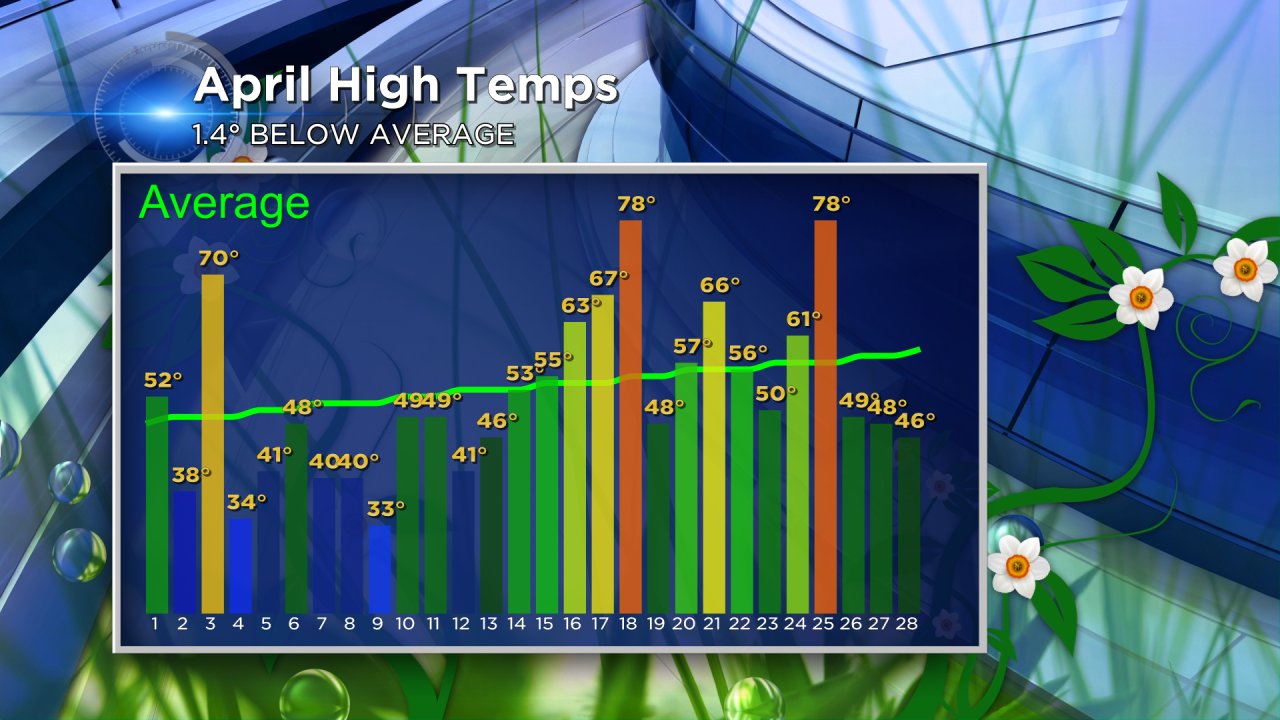 When you crunch the numbers, as of Friday morning, the average temperature of April, 2016 is 43.8° which is 1.4° colder than what we should be at for the month. Since Friday and Saturday will both stay about 10° below-average, around 50°, the month of April will definitely end colder than it should. I think most will find it surprising that all through the winter and fall temperatures were well above-average. In fact, before April we had seven straight warm months. Before April, the last time we ended a month below-average was August, 2015.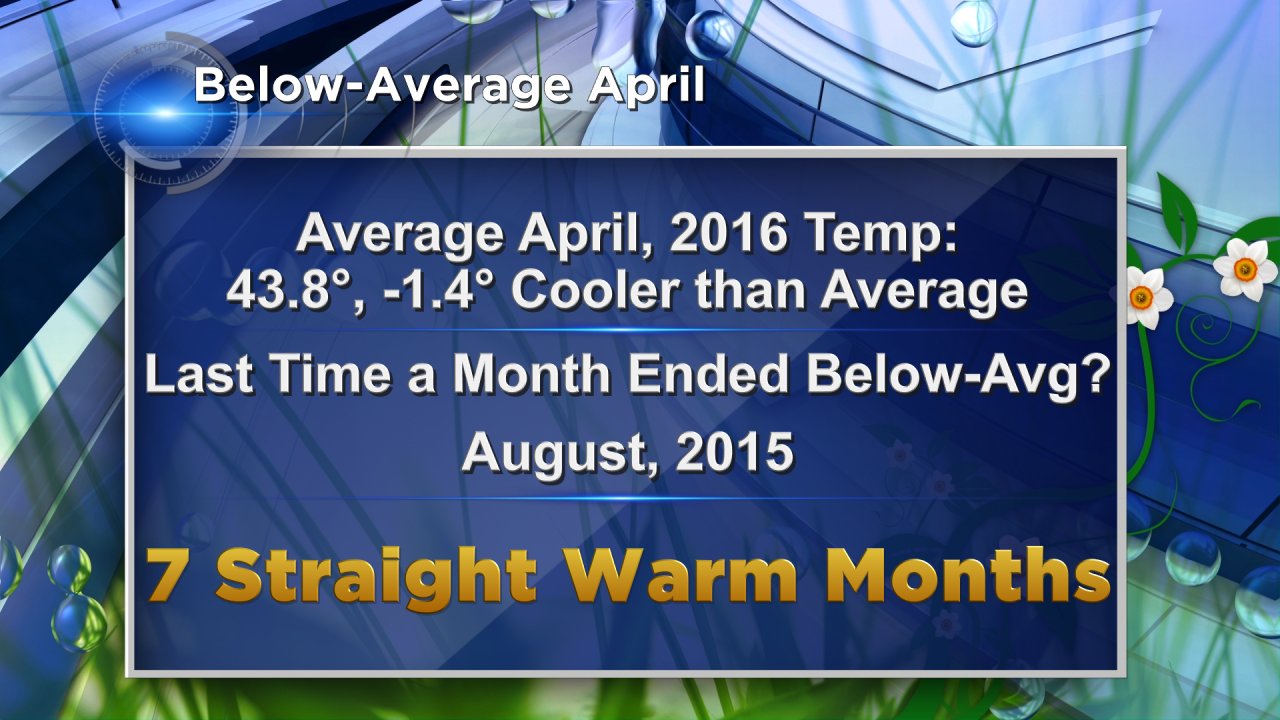 So, where is the warmth? Well unfortunately you will have to wait a little bit. After a unseasonably cool weekend, temperatures warm right around average for most of next week. It's not until we get into the 10-day that temperatures stay above-average. According to the National Weather Service, Wisconsin has a 40% chance of above-average temperatures on days 8-14 which would be May 6 through the 12.