Another Night of Frosty Cold
Posted:
Oct 8, 2016 8:12 PM CDT
Saturday morning was the coldest in southeast Wisconsin since spring. Before Saturday, Milwaukee had not even reached the 40s this fall but it dropped to the lower 40s Saturday morning. Milwaukee was one of the warmer spots though with most of our area in the 30s and Burlington even reaching freezing of 32°.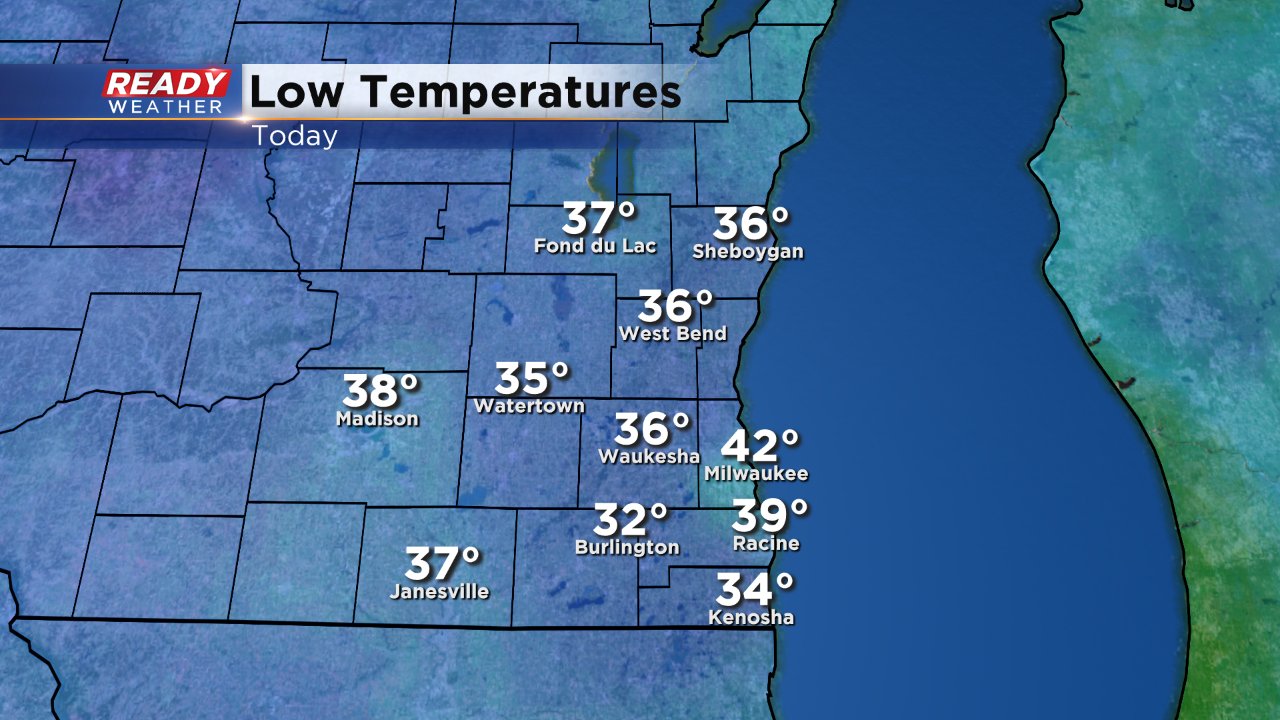 Saturday night into Sunday morning may be a little warmer in a few locations but chilly temperatures are once again expected with most in the 30s and lower 40s.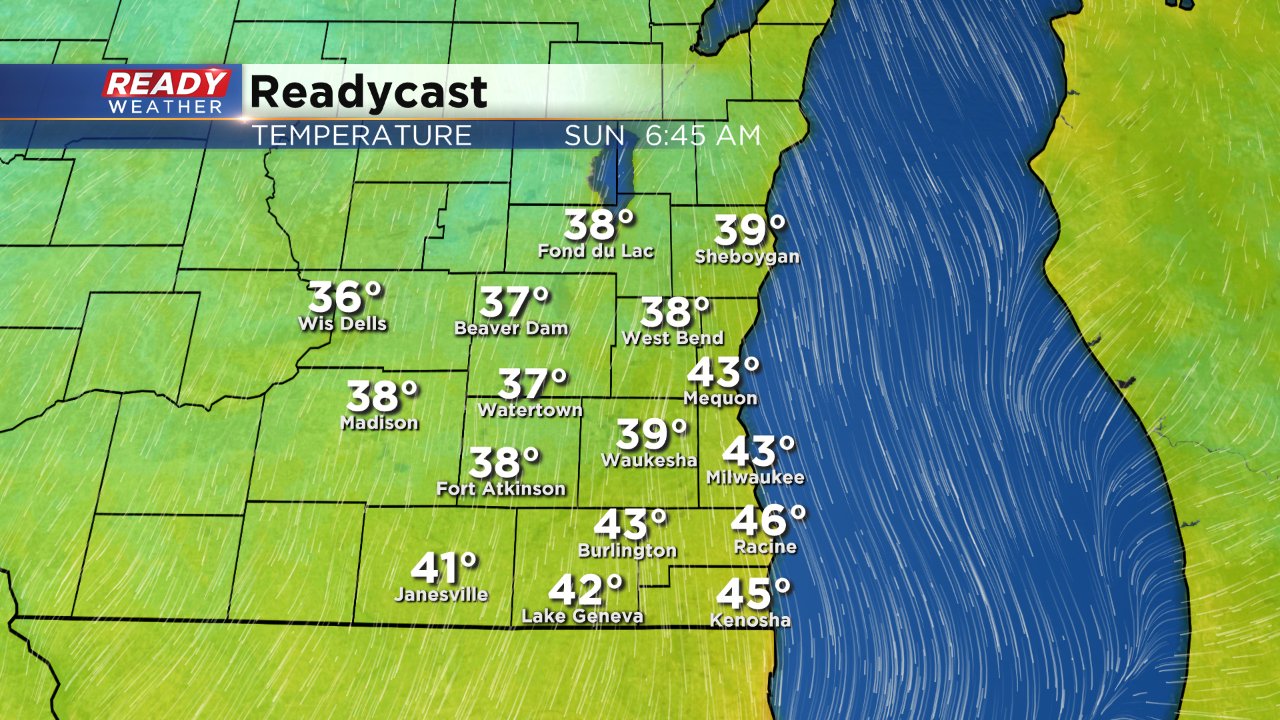 Once again, frost advisories have been issued for areas to our west and north where temperatures will be a bit colder in the lower 30s. This falls close in line with when we typically see temperatures get into the lower 30s during the first three weeks of October.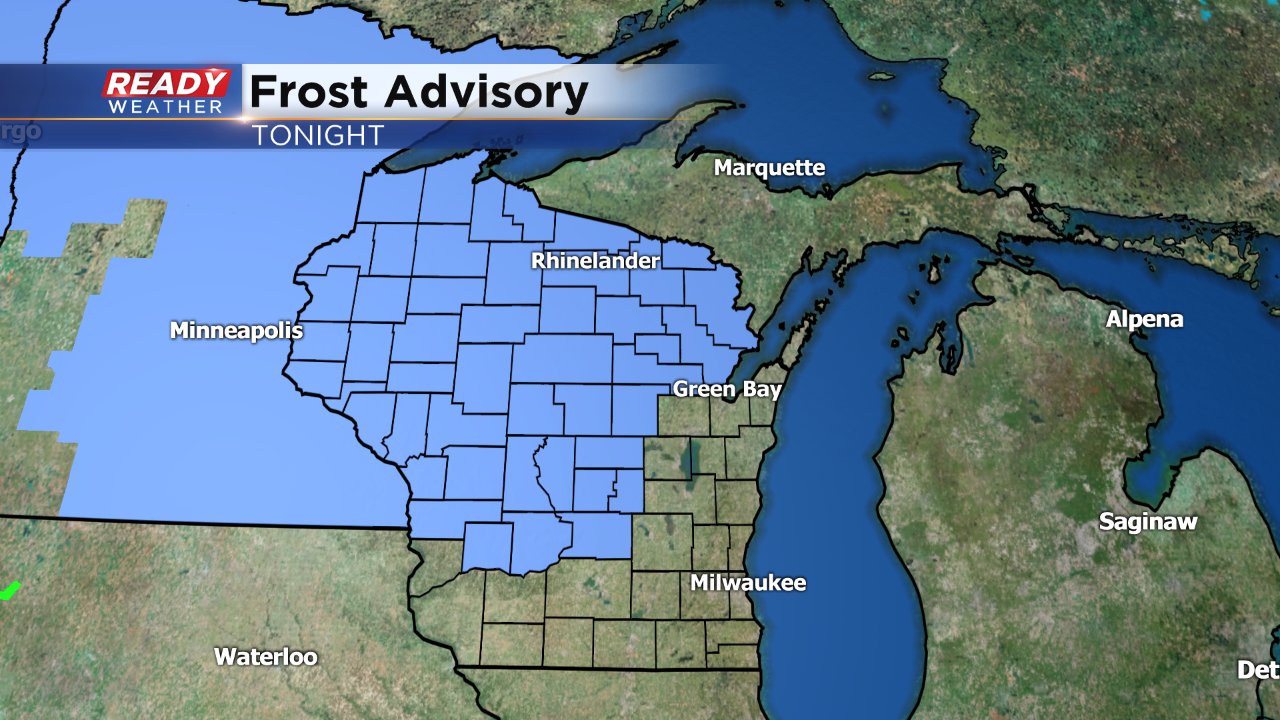 Despite our cold start, temperatures did reach the 60s in Milwaukee. This extends the record breaking streak of days at or above 60° to 143. Temperatures once again on Sunday will struggle to hit 60 this time thanks to a little lake breeze that will develop.