Another Day of Storms with Isolated Strength
Posted:
May 25, 2016 10:35 AM CDT
We had a few showers and storms move through Tuesday afternoon and evening and that trend is going to continue through most of the upcoming week. Wednesday a few showers and storms are possible between Noon and 11:00 PM and especially from late afternoon through the evening.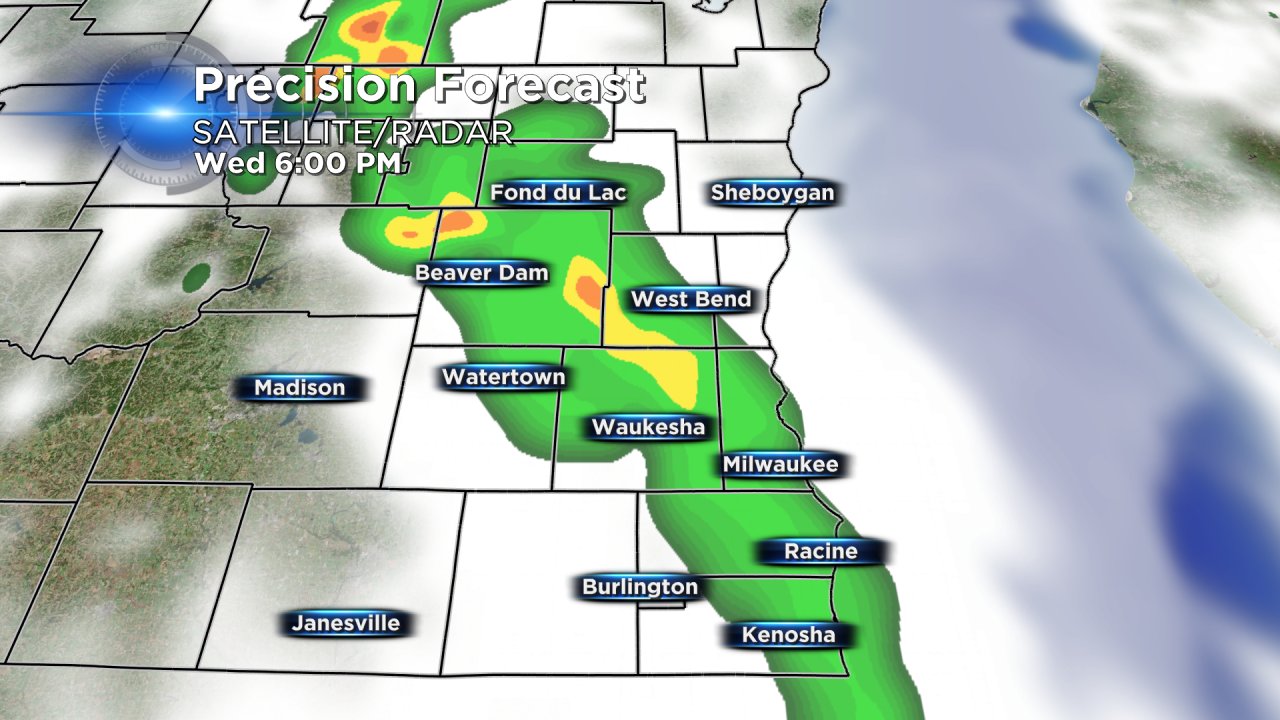 Although not all of the severe weather ingredients are in place, an isolated stronger storm may be possible. Right now the National Weather Service keeps Milwaukee out of any severe risk and keeps the lowest risk for severe weather (marginal) just off to our west around the Madison area.
Storm chances decrease for Thursday and Friday but an isolated storm is possible Thursday and scattered showers and storms are possible Friday and Saturday.