Another 80° in the books and more on the way
Posted:
May 14, 2017 7:26 PM CDT
This weekend has been spectacular, especially after a long stretch of cooler weather. Despite clouds and a few rain showers, the temperature on Saturday climbed to 80° in Milwaukee making it our second day in the 80s this year. Saturday's 80 also ended a streak of 16 days that were either at average or below it.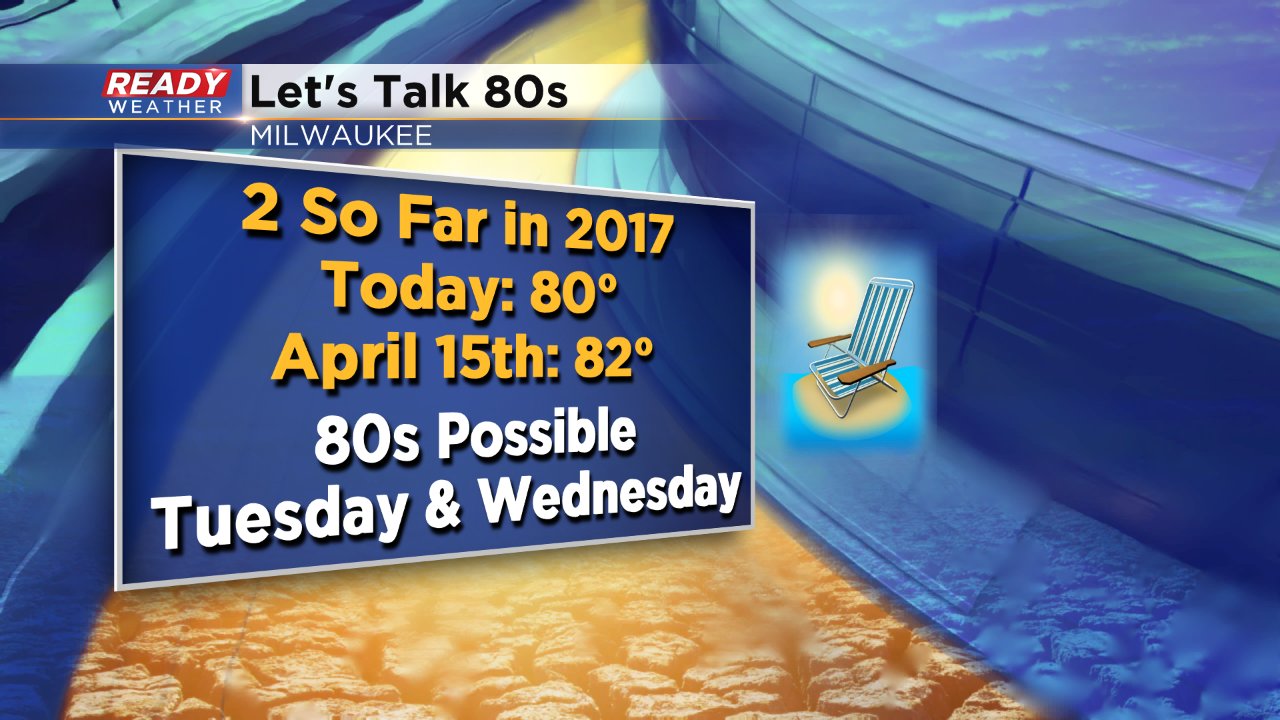 A lake breeze kept us more than 20° cooler on Sunday, but wall-to-wall sunshine made the cooler temperatures a little more bearable for Mother's Day. A lake breeze is expected again on Monday, but temperatures should warm about 10° warmer than Sunday for everyone in southeast Wisconsin. Inland spots will reach the 70s while lakeside areas stay in the 60s.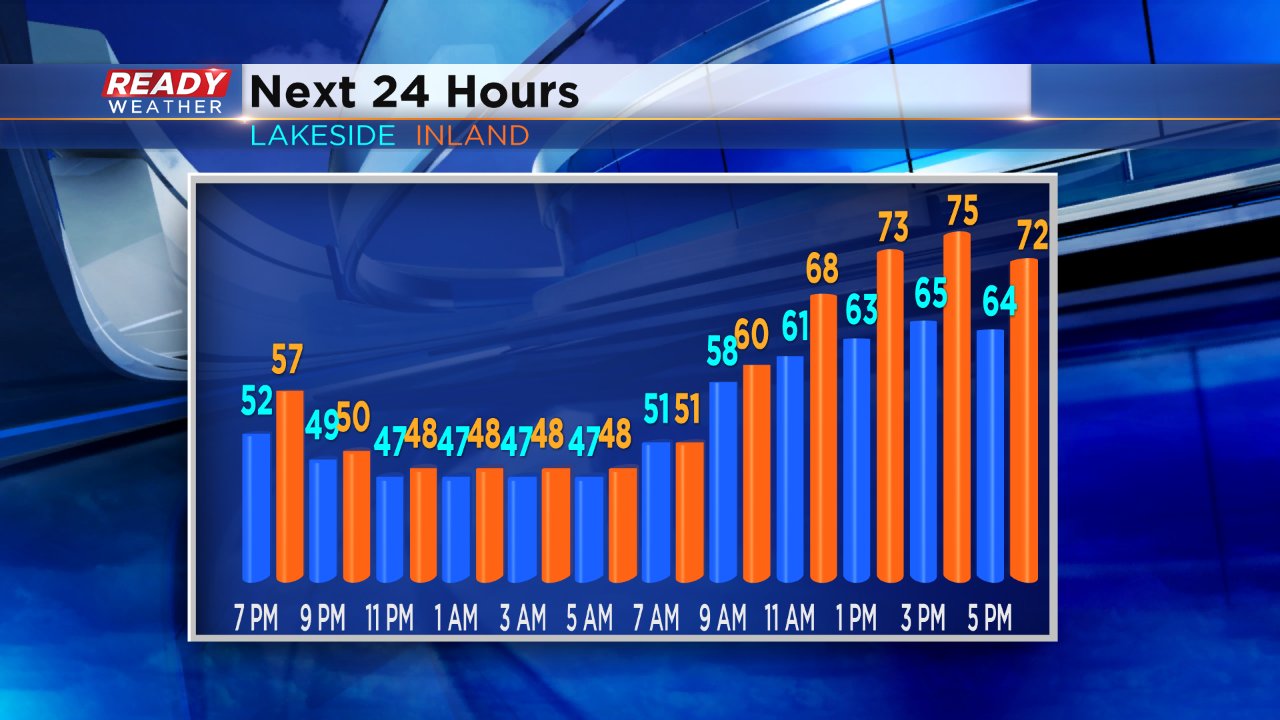 Tuesday is our next best chance at more 80s and could be the warmest day of the year. There are still some questions on whether or not a lake breeze will be in play. If it's not then 80s are a virtual lock for everyone, but if a lake breeze does develop than some spots could stay in the 70s.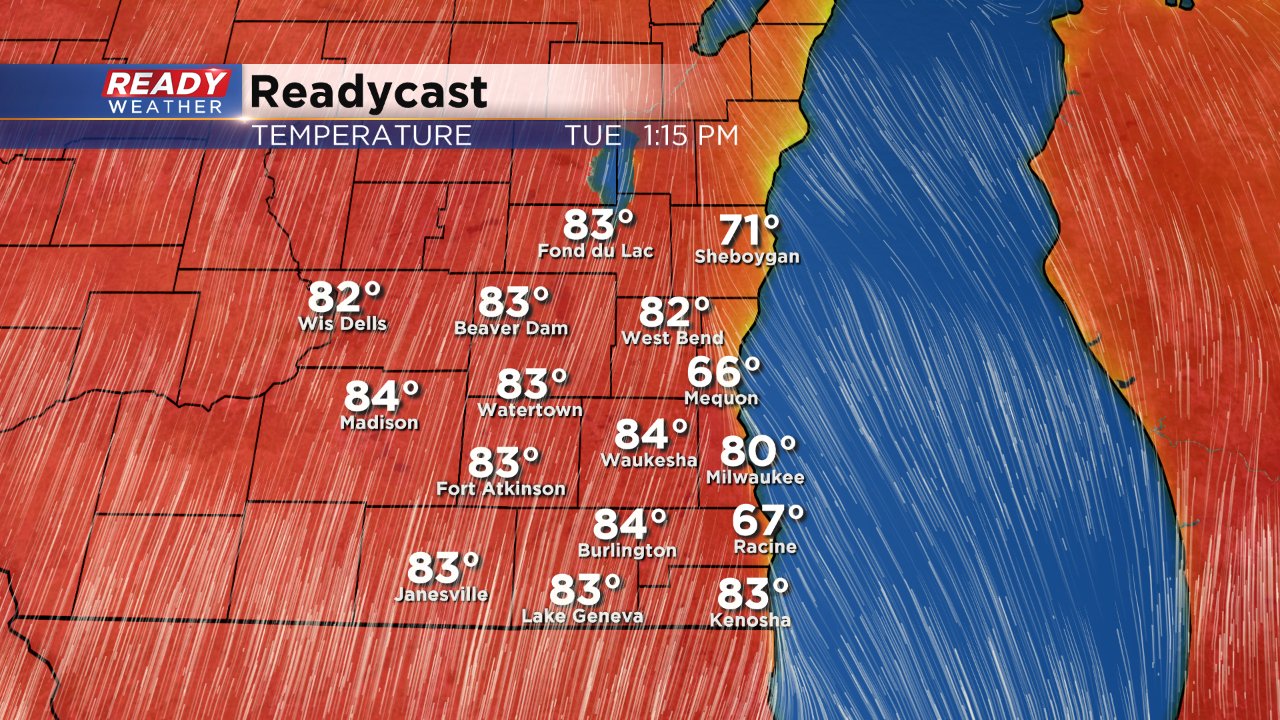 Temperatures will cool a little towards the end of the week, but it doesn't look like the 50s return for quite some time.