Wind Chill Advisory Issued for Wednesday Night
Posted:
Dec 14, 2016 9:08 AM CST
Temperatures have been cold since the weekend's snow arrived and they are about to get colder. Wind chill values the past few days have been as cold as -10° and although actual air temperatures won't change drastically, the wind is going to ramp up causing wind chills to plummet. A wind chill advisory has been issued for all of southeast Wisconsin starting at 9:00 PM Wednesday night through 10:00 AM Thursday.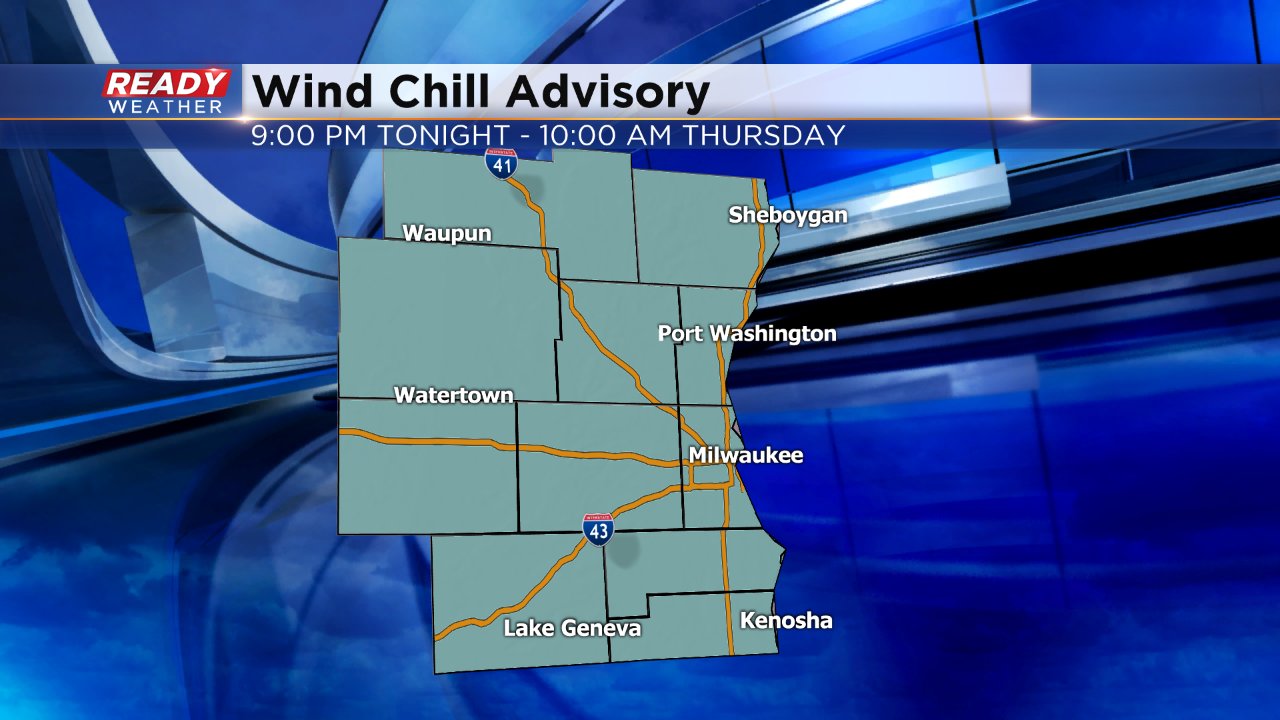 During the advisory time period wind chill values will be as low as -25°. Those temperatures are cold enough to cause frost bite on exposed skin within 15 to 30 minutes.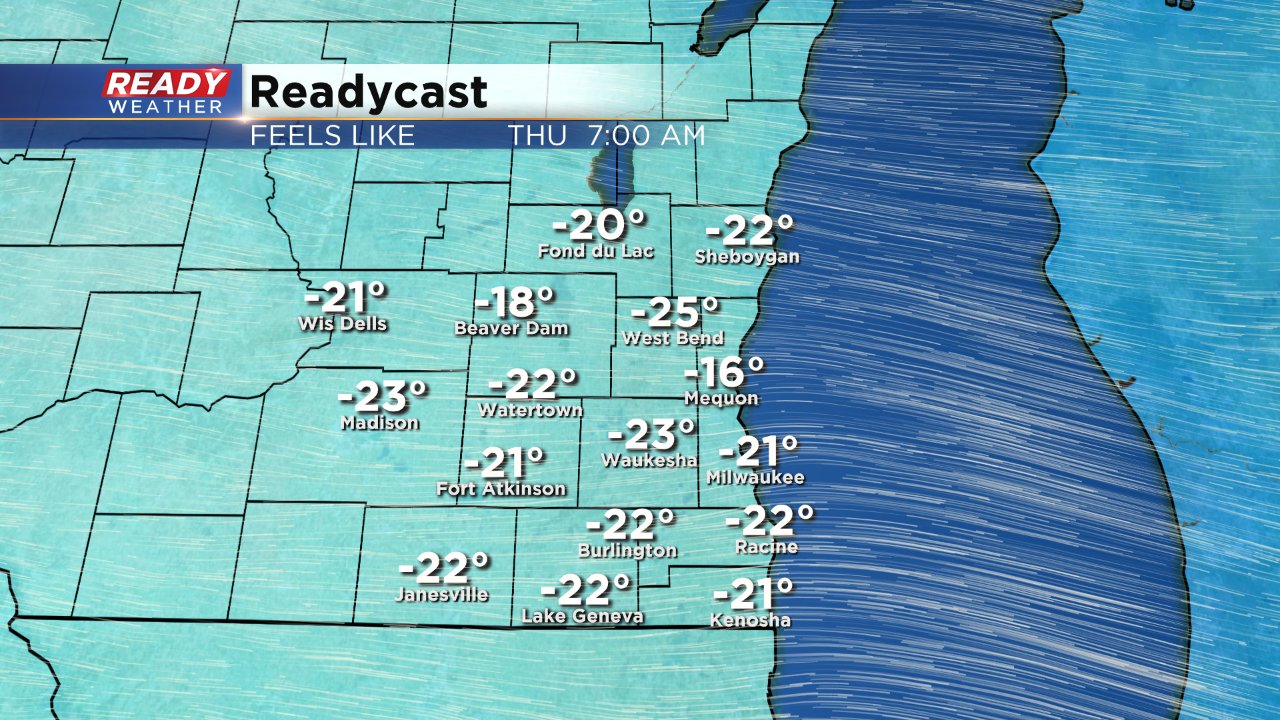 Wind gusts will reach their peak Wednesday evening where they could gust to 30 mph.
The coldest of the cold stretch will arrive on Thursday where actual air temperatures won't pass 10° and wind chill values will stay colder than -10° all day.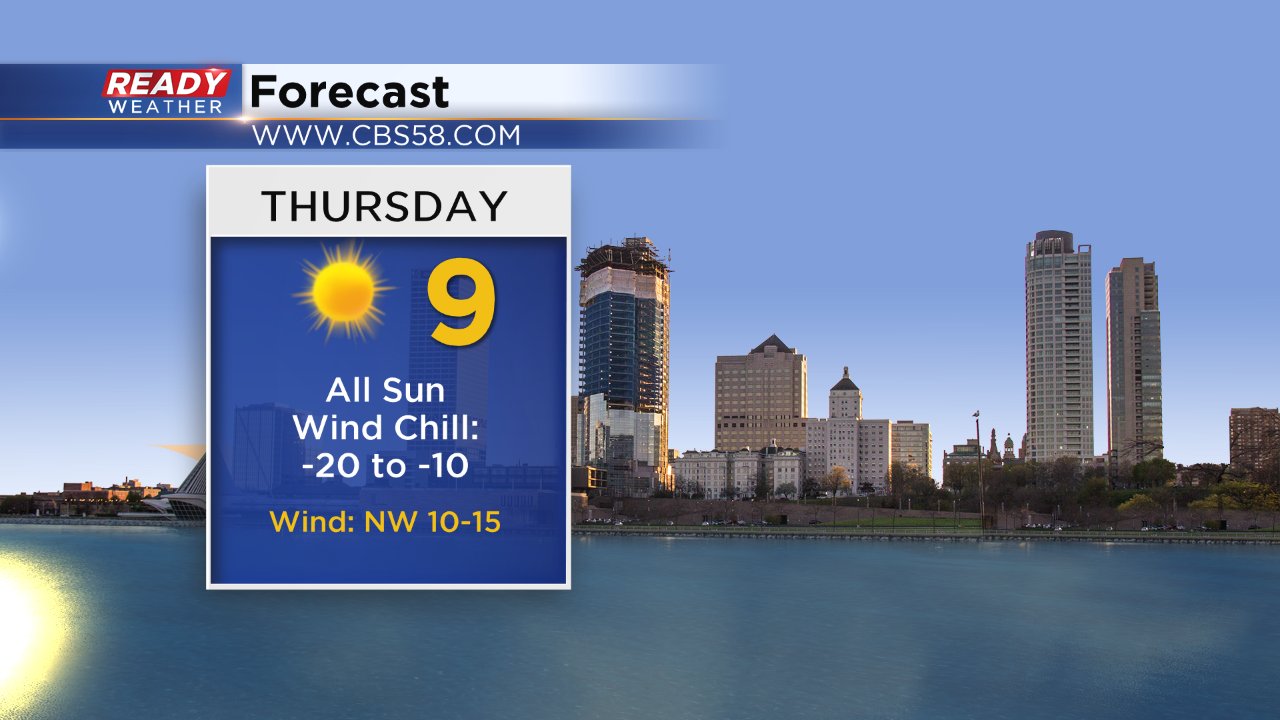 We get brief relief from the bitter cold on Friday and Saturday with highs in the 20s, but that is when snow arrives. The exact timing and exact track of the storm is still in question and it's too early to talk amounts but weather models have consistently been placing the heaviest snow across southern Wisconsin where over 6" may be possible once again.