Warm, Windy and Stormy Monday
Posted:
Mar 5, 2017 5:42 PM CDT
After an overall gloomy, but fairly dry weekend the weather is ramping up as we start the work week. Light scattered showers will be possible all day on Monday under a mostly cloudy and gloomy sky. By Monday night a cold front will push across southeast Wisconsin bringing with it the chance for a few thunderstorms.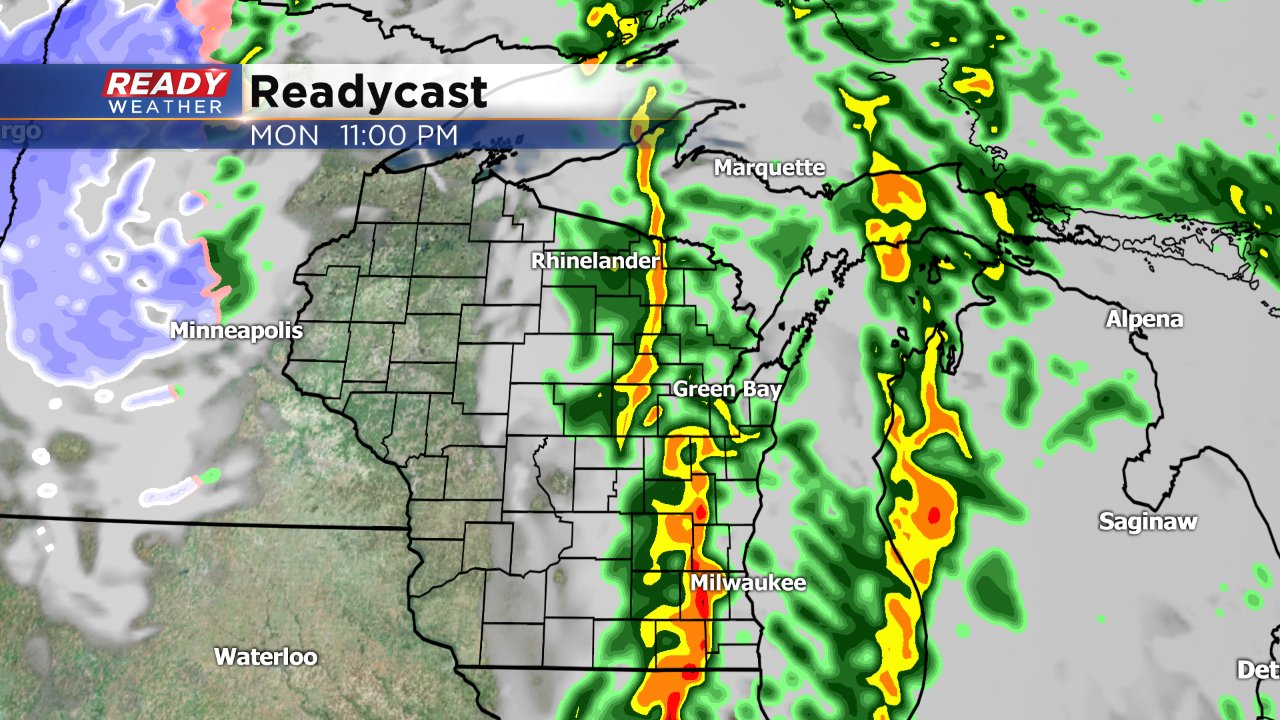 Although storms should be weakening as they move across Wisconsin from west to east there is an isolated chance for a strong storm in southeast Wisconsin. Extreme western Jefferson and Walworth County are included in the National Weather Service's marginal risk for severe weather and extreme southwest Wisconsin is under the slight risk. If strong to severe storms do move across southeast Wisconsin both hail and gusty wind are possible.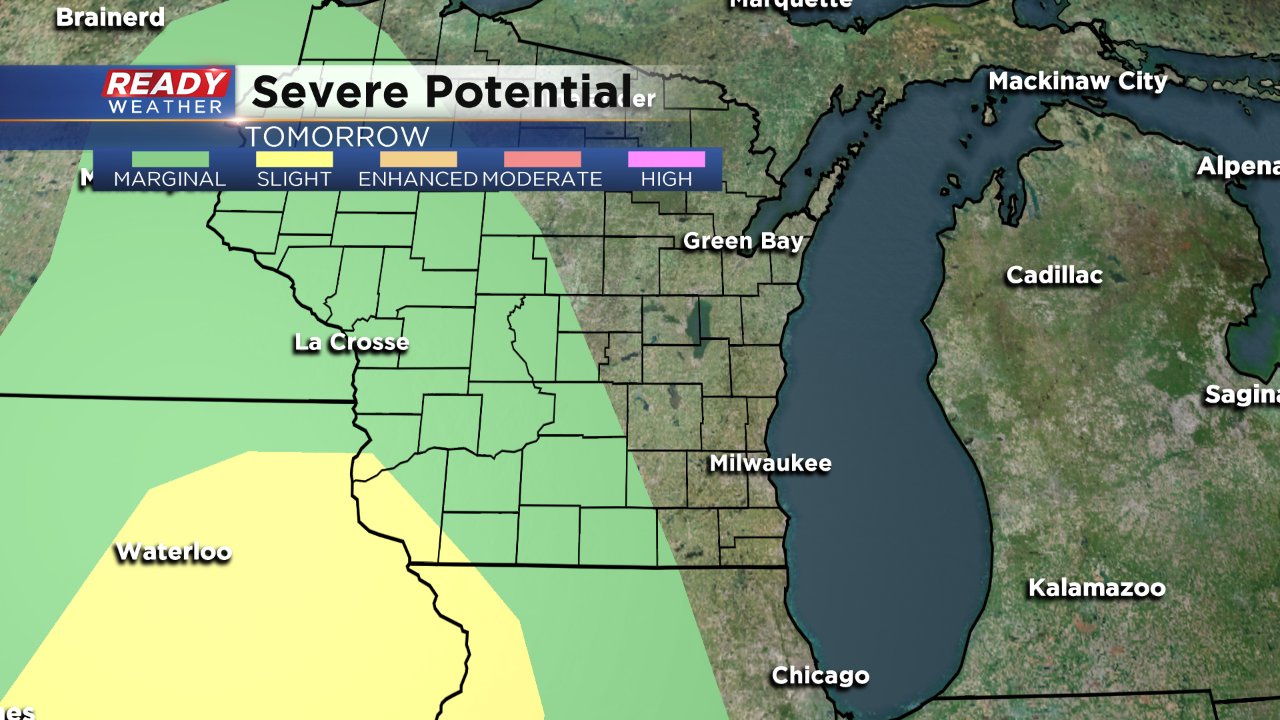 As thunderstorms push across the area a quick quarter to half inch of rain will be possible, but no flooding rain is expected.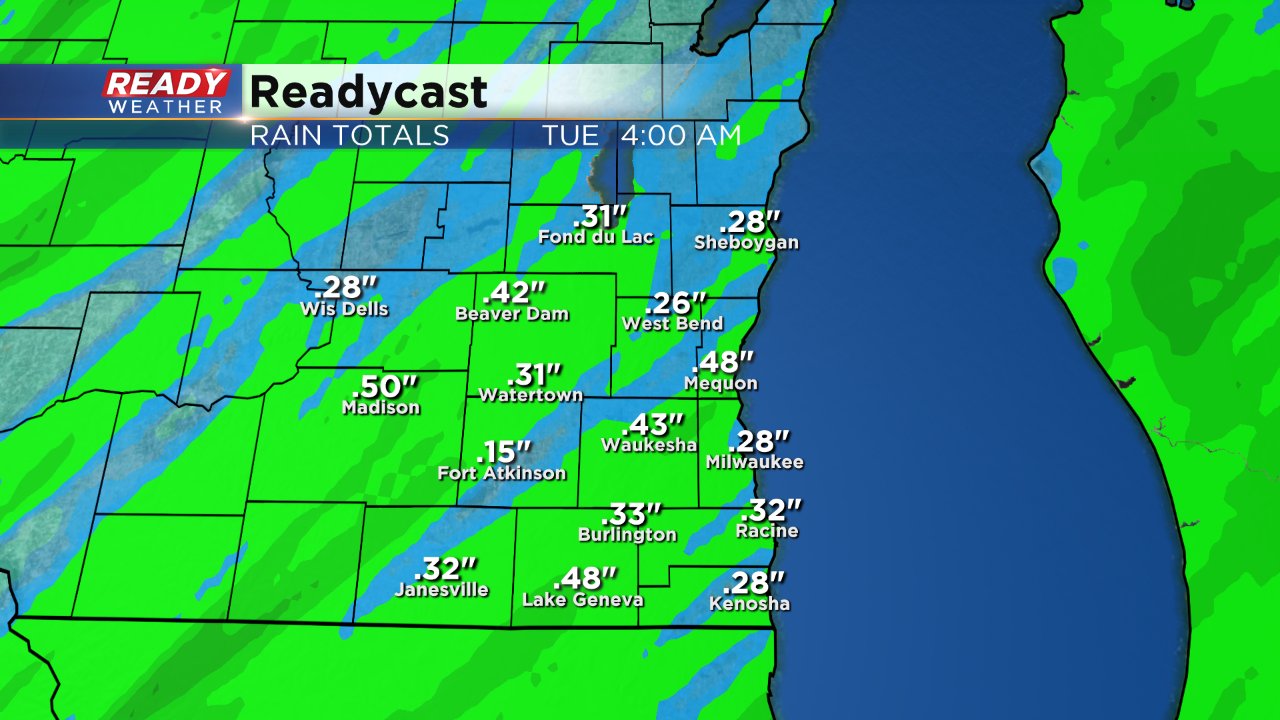 Even though most of Monday will be gloomy, it will still be warm. A big breeze out of the south is expected to gust above 40 mph at times.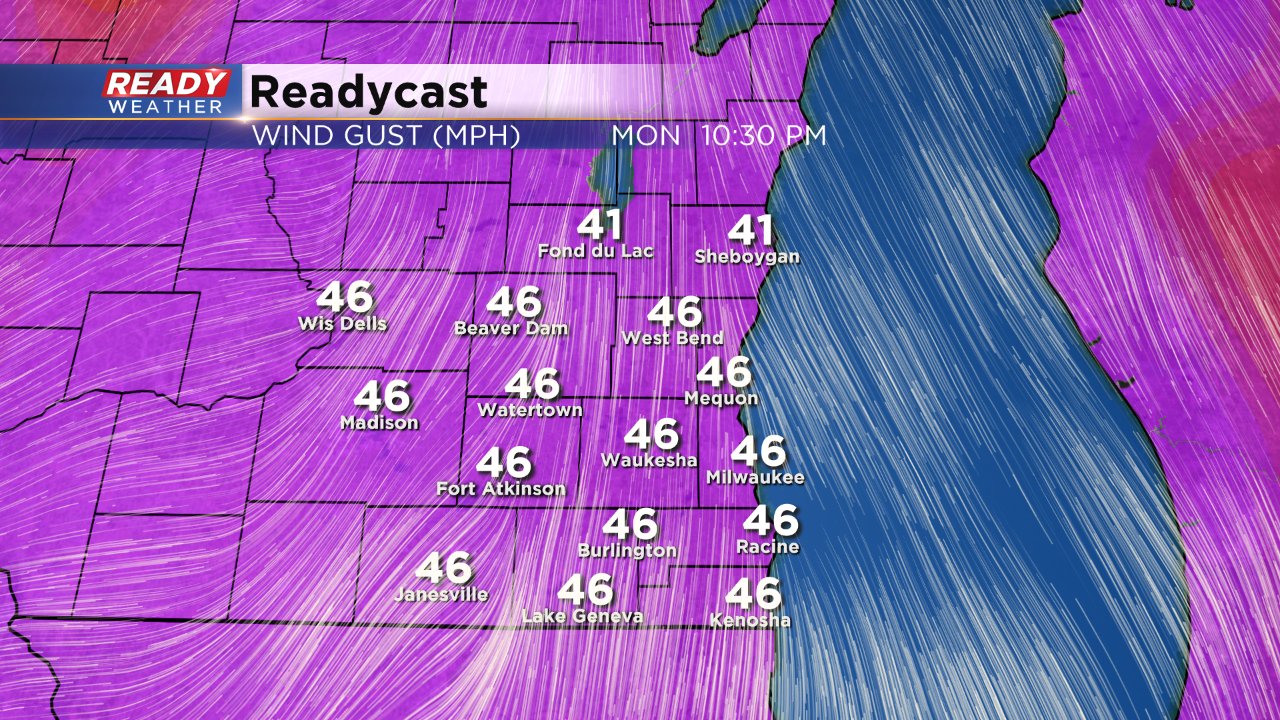 That wind will help keep temperatures Sunday night steady in the 40s and then quickly rise through the 50s on Monday. Because of the clouds, Milwaukee looks like it will fall just short of 60° but some southwest communities could get there. Since the cold front doesn't arrive until late temperatures will still be very warm by 10 PM.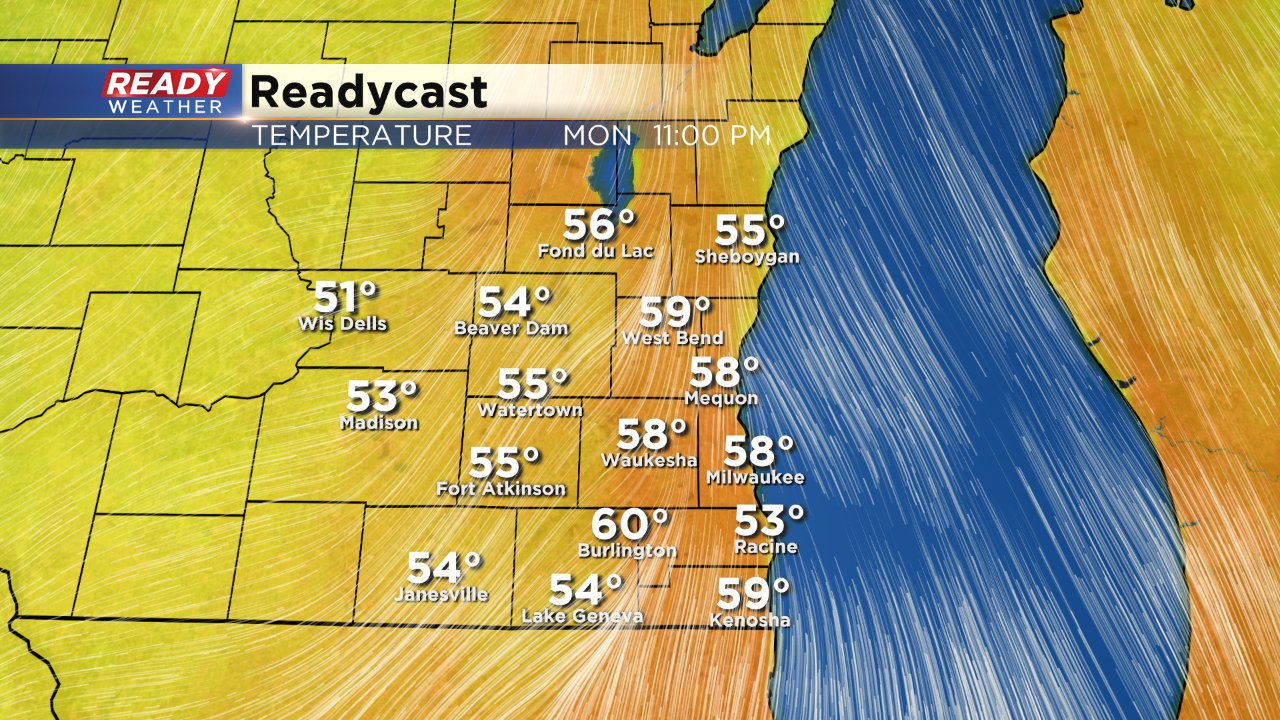 With the isolated possibility of severe weather download the CBS 58 Ready Weather App so you can't get the latest forecast, track storms and get warnings straight to your phone.