UPDATE: Glaze of Ice and Snow to Start St. Patrick's Day
Posted:
Mar 16, 2017 11:41 AM CDT |
Updated:
Mar 17, 2017 7:05 AM CDT
A winter weather advisory has been issued for Fond du Lac, Dodge, Washington, Jefferson and Waukesha Counties until 9 AM Friday morning. A line of wintry mix including freezing rain, sleet and snow has been moving west to east across the state of Wisconsin.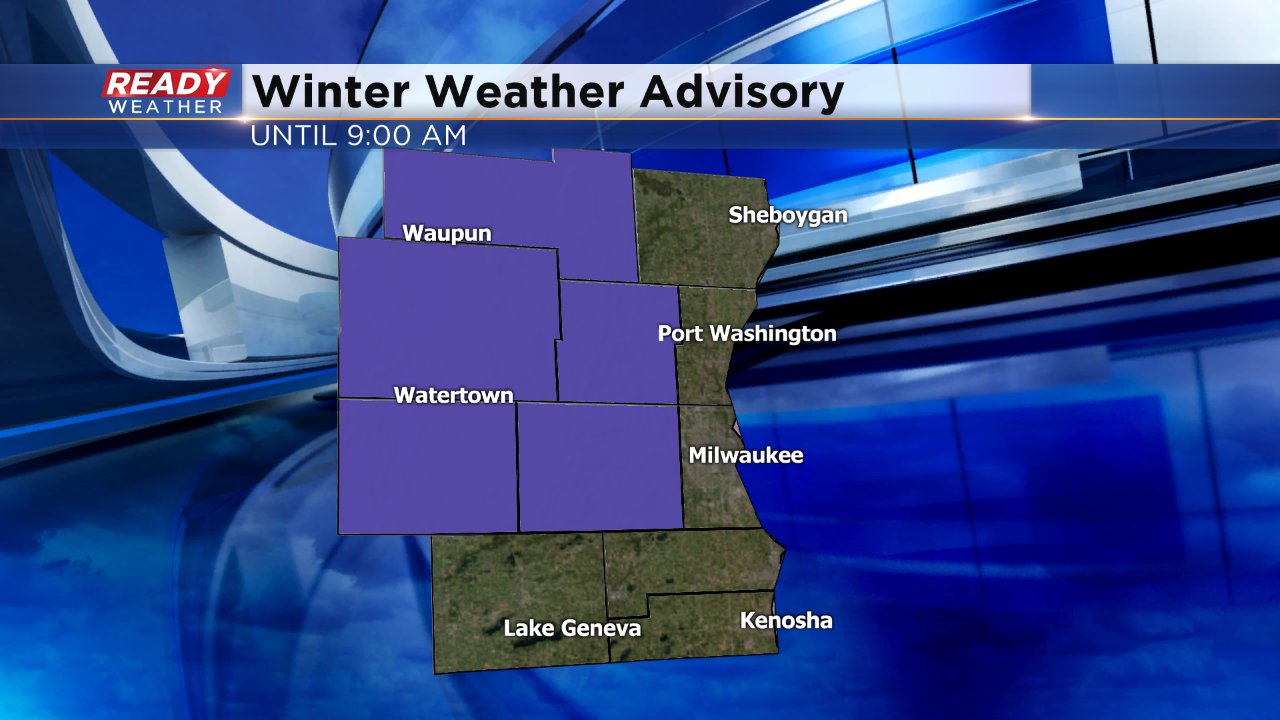 Here is the radar image as of 4:30 AM showing mostly a wintry mix of sleet, rain and snow but a little freezing rain has also been reported.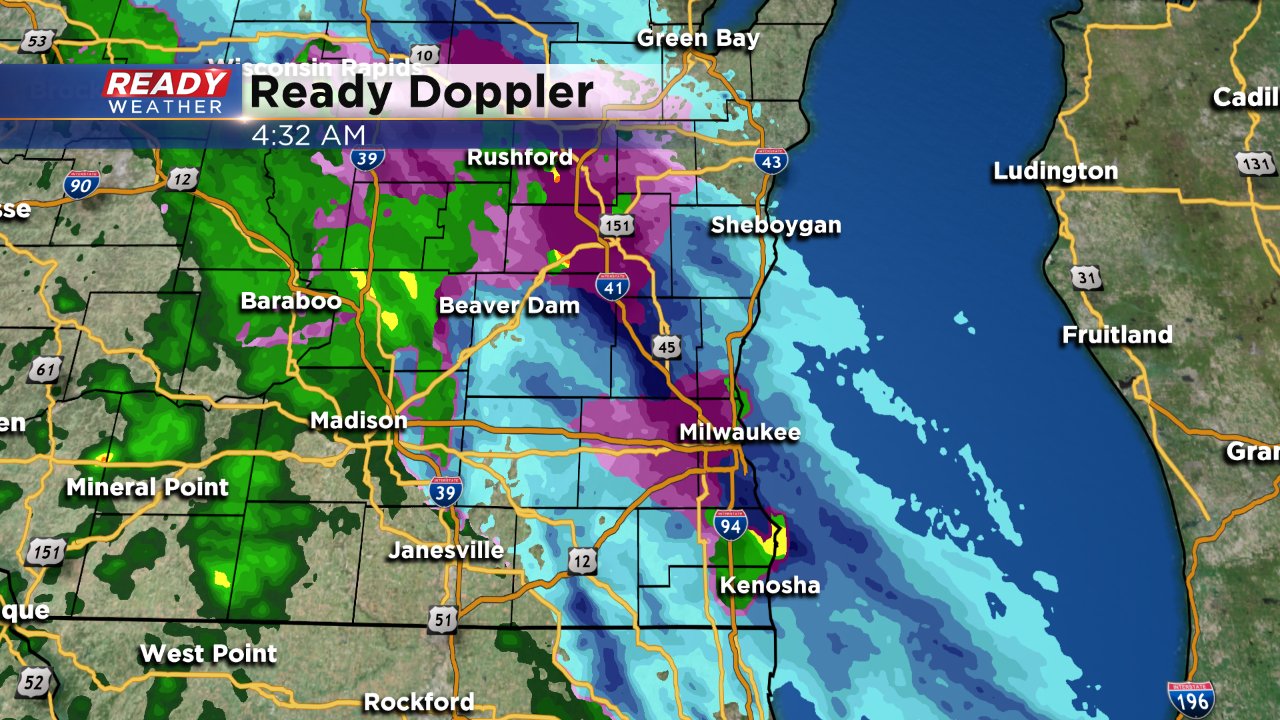 Most of the wintry mix will switch to just rain showers by 9 AM when the advisory ends. Rain showers will be possible through noon. The majority of the afternoon will stay dry before an isolated shower chance after sunset Friday night so grab the umbrella just in case if you are going to be out late.
The biggest concern is a little freezing rain that could turn into a glaze of ice Friday morning. Readycast below shows just a hundredth of an inch of ice but even that is enough to slick roads up.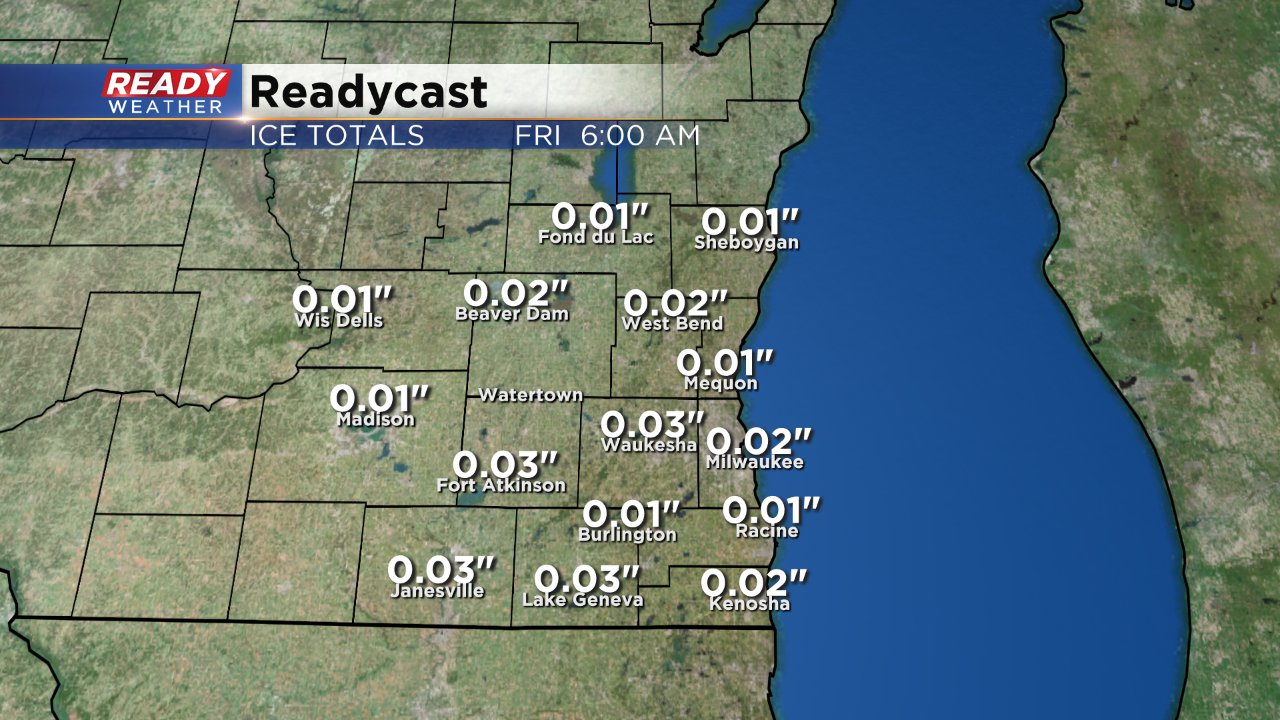 The best chance for a touch of accumulating snow will be in northern communities where a few tenths to a half inch of snow will be possible.
By 7 AM most of southeast Wisconsin will just see rain so expect wet roads for the morning commute as a few light showers will be possible until around noon. A tenth or two tenths of rain accumulation will be possible by noon on Friday.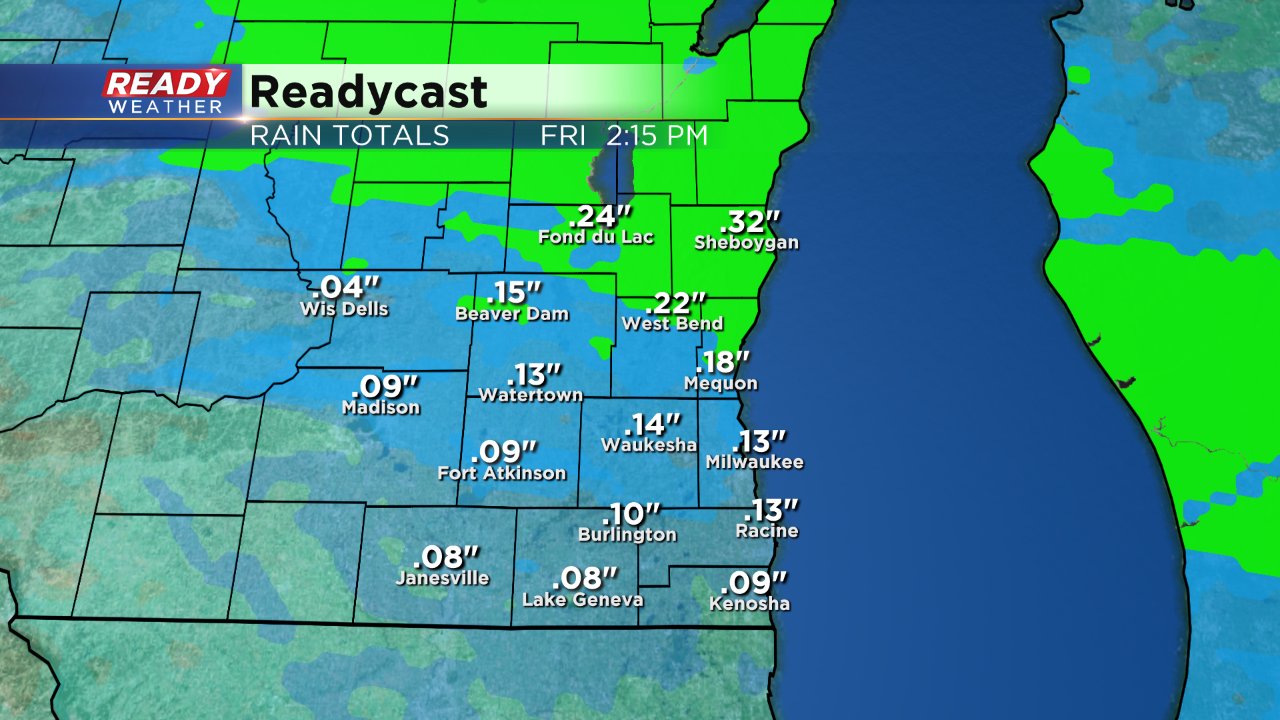 Download the CBS 58 Ready Weather App to track the wintry mix and rain showers.