Storms Return to Wisconsin this Week
Posted:
May 22, 2016 8:57 PM CDT
Hopefully you had plenty of time to enjoy the beautiful weather this weekend! It is the first time Milwaukee has seen back-to-back dry days in the 70s since the beginning of November, and the first time we've had a six-day dry stretch over 50° since the middle of October. We get one more beautiful day on Monday with lots of sun and highs in the 70s, before storms return.
The chance for rain showers and storms returns to Wisconsin starting on Tuesday and then the chances keep coming through Saturday. Right now the best chance for rain looks to be Wednesday.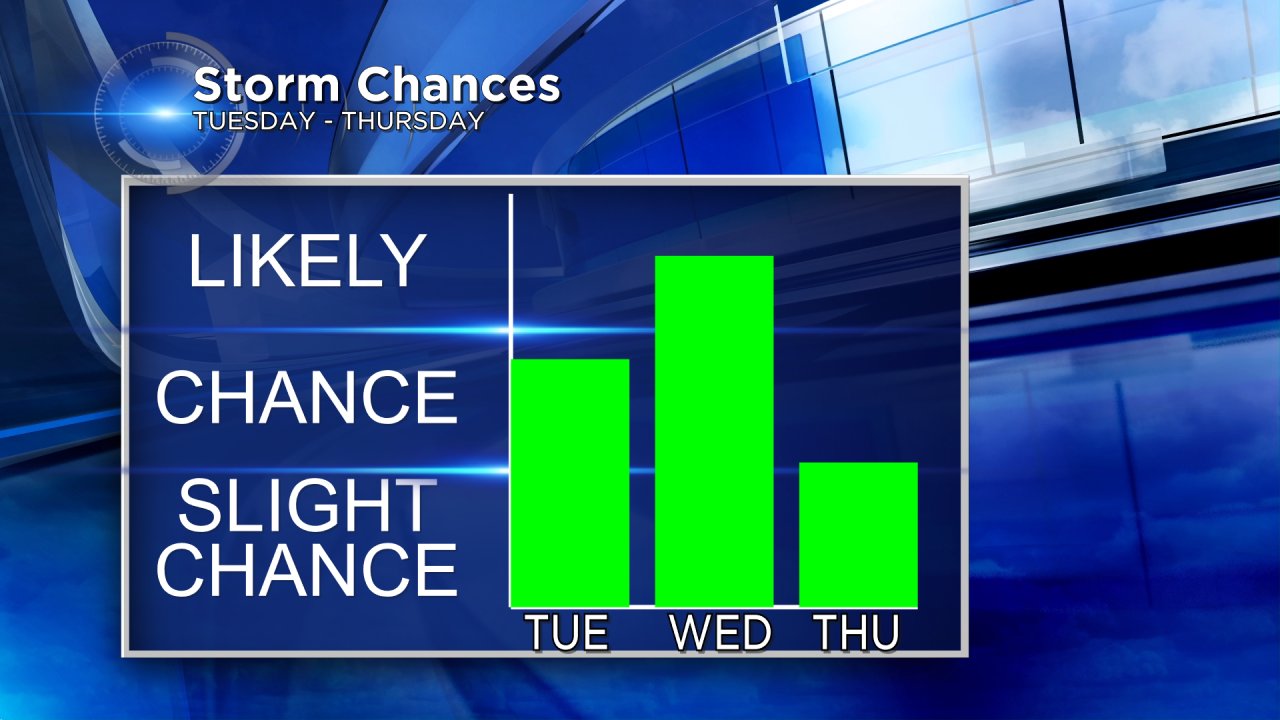 The good news is that the rain won't cool our temperatures as temps all week will stay in the 70s, but the bad news is that all of that warmth will bring with it the chance for stronger storms. Wisconsin is already under a "marginal" (or lowest) risk for severe weather on Tuesday, but if the ingredients come together just right then we could get strong storms on Wednesday as well.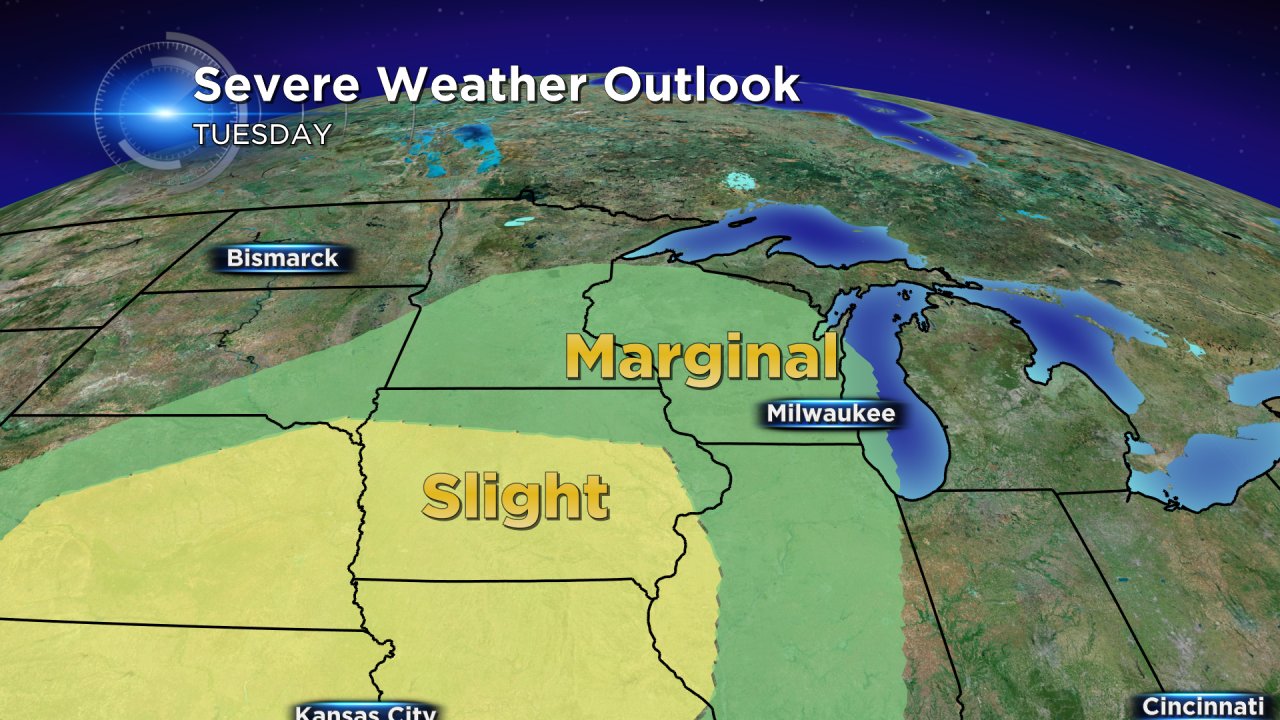 Five out of the next seven days in the CBS 58 Weather forecast have rain in them. By the end of the week most of our area should see around 1" of rain with up to 2" possible in spots. Parts of Iowa could pick up around 5" by Sunday.