Snow Deficit Arrives in Southeast Wisconsin
Posted:
Jan 14, 2017 7:28 PM CST
It's been over three weeks since southeast Wisconsin saw a good snow storm. December started very snowy with three back-to-back weeks of snows over 1" and two of those were over 6". Since December 19 we've only picked up 1.6" of snow and temperatures have mostly stayed mild.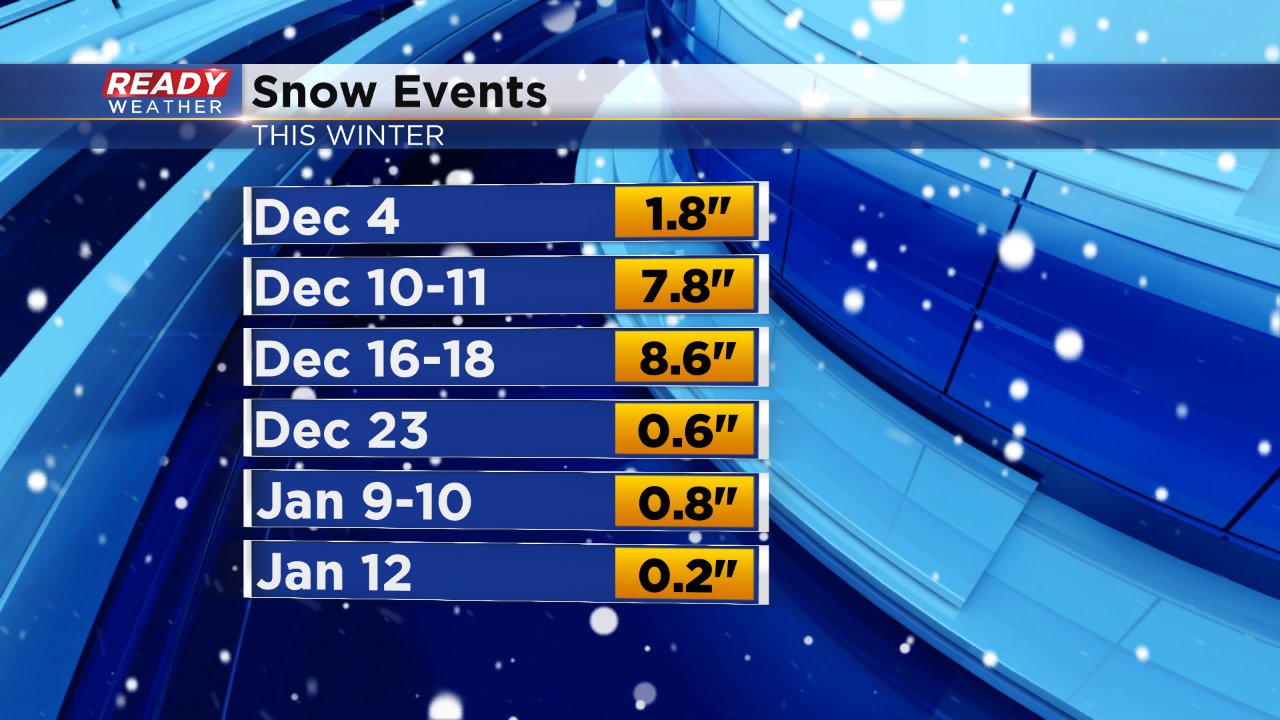 With those big snows at the beginning of December we were well above-average for the season but lately our seasonal snowfall has hardly moved and as of Saturday Milwaukee is officially in a snow deficit for the season. As of December 14 the average snowfall in Milwaukee is 20.1" and we've picked up 19.8" this season. Last year at this time we had a little more with 20.6" of snow.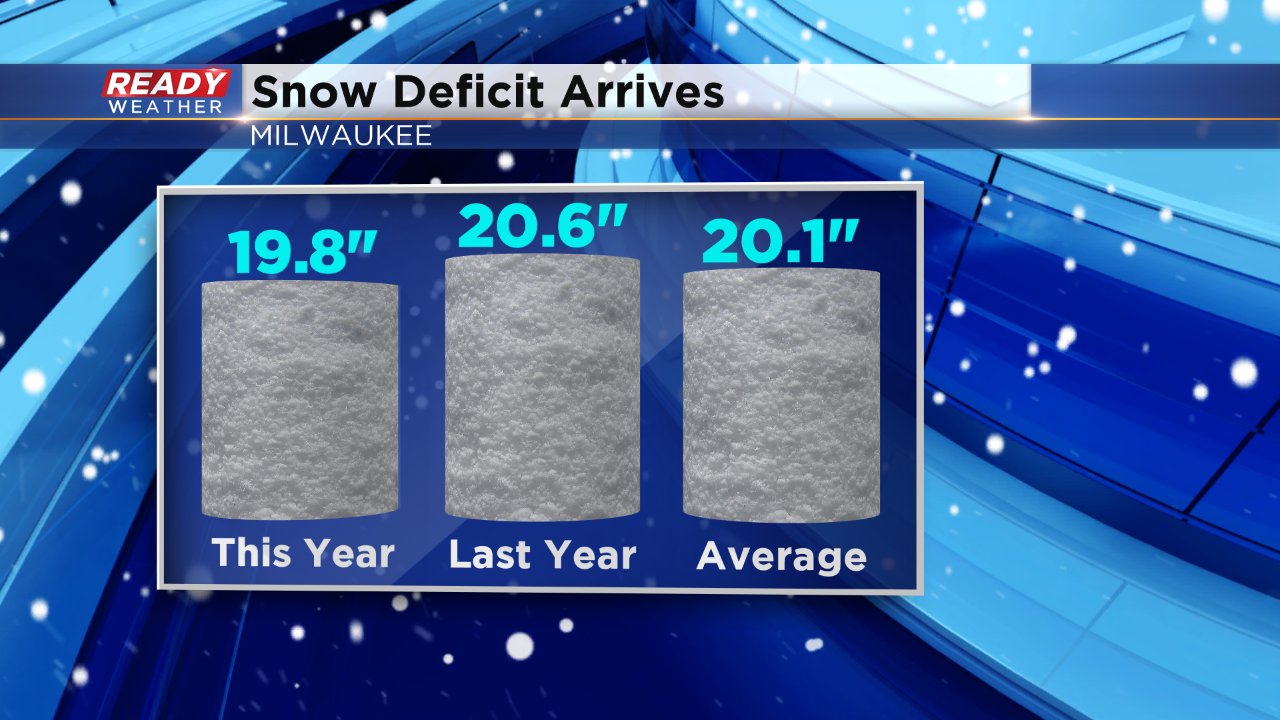 If you're a snow lover looking for more snow, don't look for it this week. Some wet weather is on the way Monday into Tuesday and a little light snow may be possible along with sleet and freezing rain early Monday morning or Tuesday night but overall more rain is expected and mild temperatures will keep rain as our dominant precipitation type until the last week of January.