Excessive Heat Warning Issued
Posted:
Jul 20, 2016 11:19 AM CST |
Updated:
Jul 21, 2016 7:45 AM CST
UPDATE: An excessive heat warning has been issued for Jefferson, Waukesha, Milwaukee, Racine, Kenosha and Walworth Counties starting Thursday at noon until Friday at 7:00 PM.
---
ORIGINAL: As the Ready Weather team has been talking about the past few days, big time heat is expected to end the week. Our heat builds Wednesday and will last through the weekend, but Thursday and Friday will be the worst days. For these days, an Excessive Heat Watch has been issued. That watch will likely be upgraded to an advisory or warning by the end of Wednesday.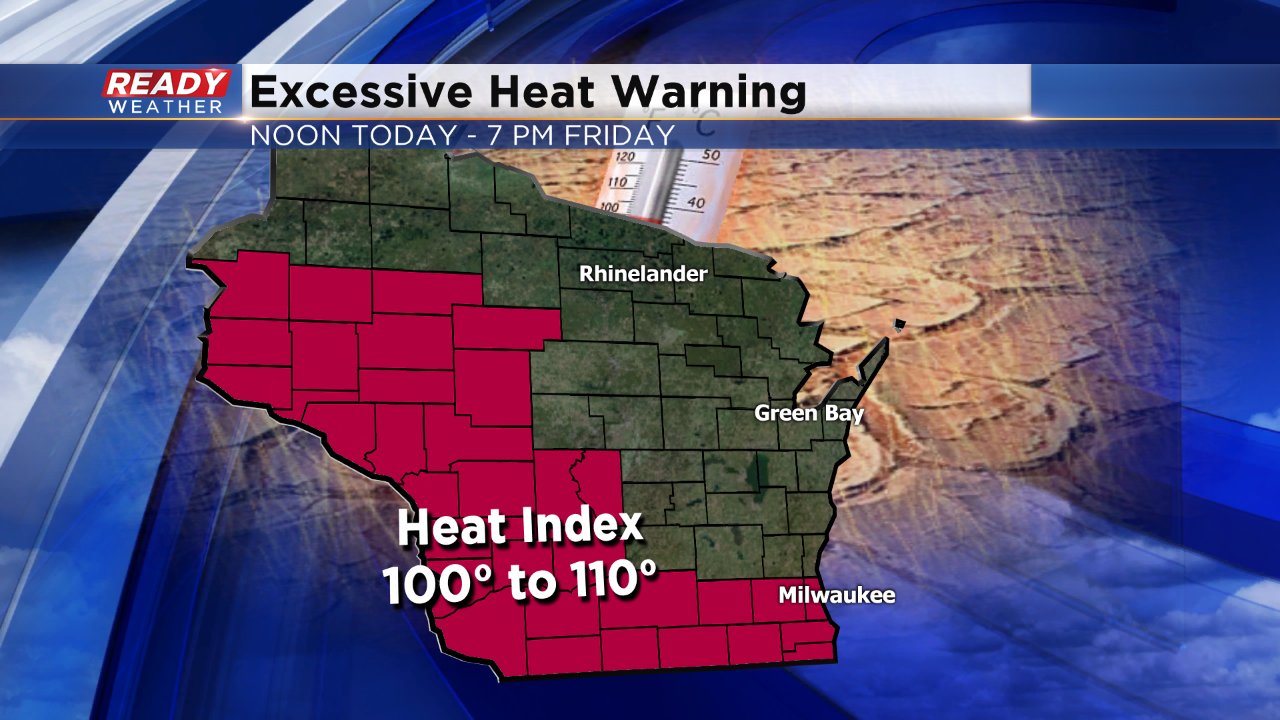 Temperatures on Thursday are expected to reach the low to middle 90s, but with high humidity it will feel more like 100 - 110°.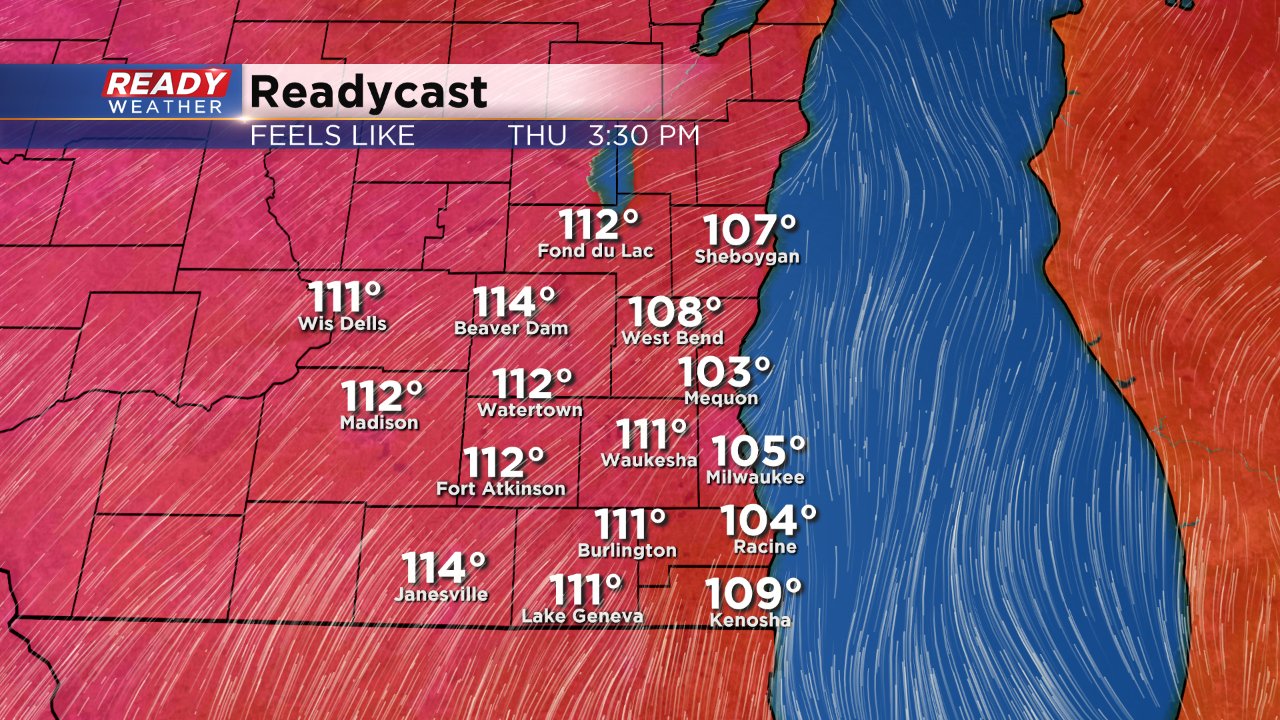 Friday will be a touch cooler, but still with dangerous heat with feel like temps of 95 - 105°. 
With all of that heat and humidity you might think there will be storms. The answer is yes, but only in an isolated fashion. A large dome of high pressure over the central US is what's bringing us the heat and that same dome will keep major storm chances away from our area.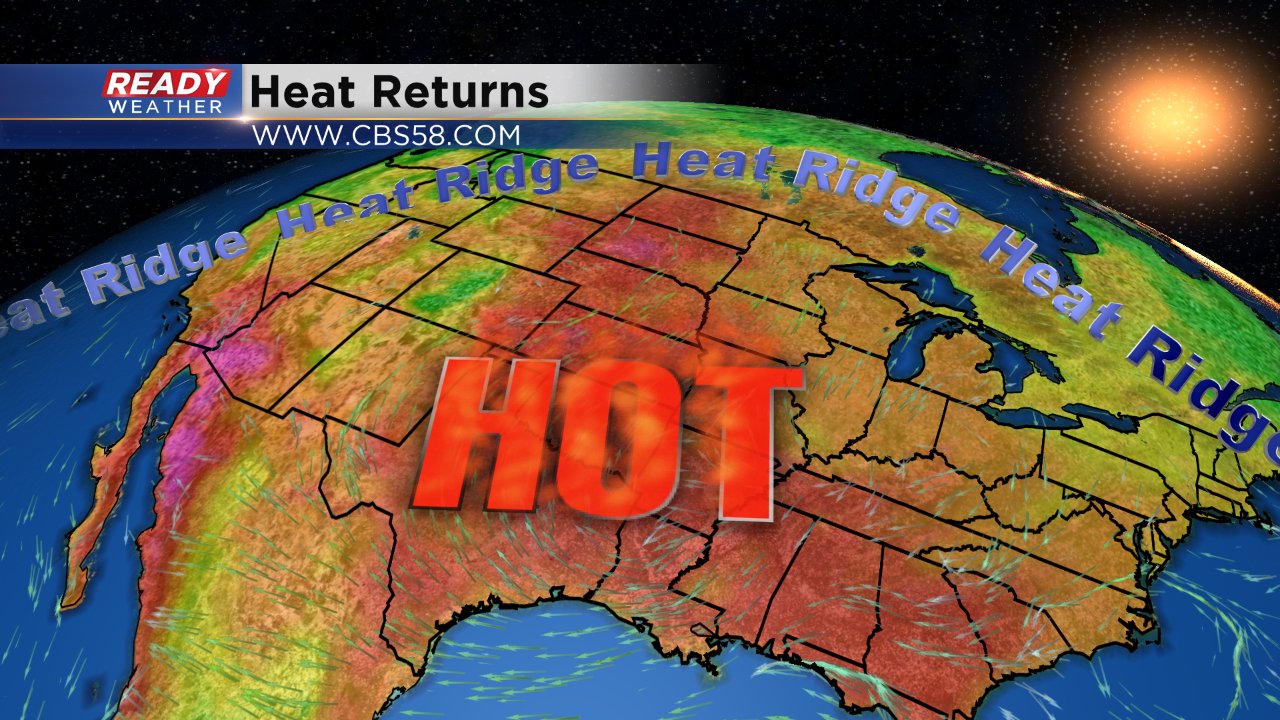 The northern extent of the heat dome will be just above the border into Canada so a few storms known as "ridge riders" may sweep into southeast Wisconsin but the chance isn't great. Only an isolated threat for storms exists Wednesday and Thursday with a slightly better chance coming Friday, Saturday and Sunday. If any storms do form during these days there is a possibility of them to become strong to severe.