Evening Winter Storm Update: Snow Ending Around 9 PM
Posted:
Mar 24, 2016 5:43 AM CDT |
Updated:
Mar 24, 2016 8:24 PM CDT
The heaviest of the snow will come through by 9 pm tonight.  High winds and snow will continue to reduce visibilities, and with temperatures in the upper 20s and lower 30s, the snow will cause additional issues on the roads. Temperatures will fall into the low to middle 20s overnight, so even though the snow will be done, the Friday morning commute will be slick!
An additional 1-3" of snow is possible for most communities throughout our area meaning storm totals for the entire storm will stay in the forecast range of 4-8" in Fond du Lac, Sheboygan and extreme northern Dodge and Washington Counties and 1-3" for Milwaukee, Waukesha and areas south.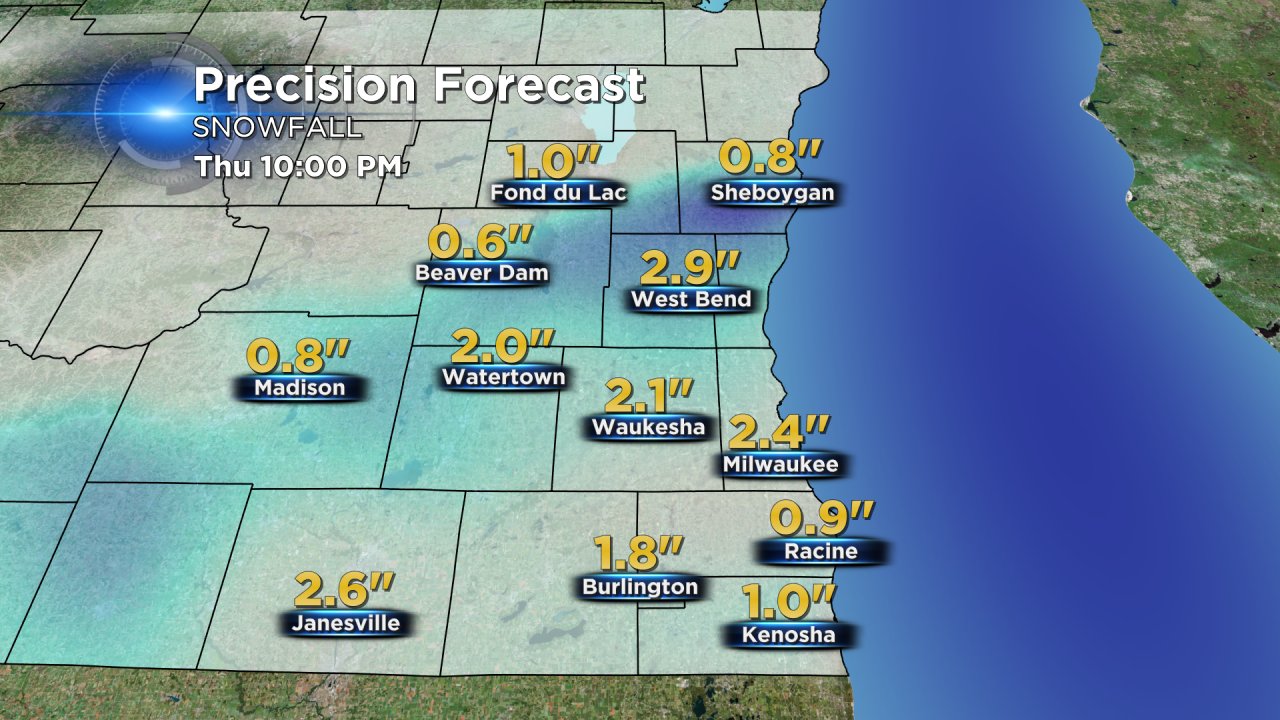 Plenty of sunshine returns for Good Friday with highs in the upper 30s lakeside and the lower 40s inland.
Stay tuned to CBS 58 throughout the day for the latest weather updates and online at cbs58.com.  Make sure to download the free CBS 58 app to stay on top of the radar if you're away from your home or computer.