Brief Cool Down Arrives after Long Hot Streak
Posted:
Jul 28, 2016 11:57 AM CDT
Wednesday was our last hot day and now it's back to some nice cool relief for a few days. On Wednesday in Milwaukee the temperature reached 89° which made it the 11th straight day above-average. During those 11 days we had four days in the 90s including this past Sunday at 94° which was the warmest day since 2013. To date, July is running 3.1° above-average which makes it the 13th warmest July on record.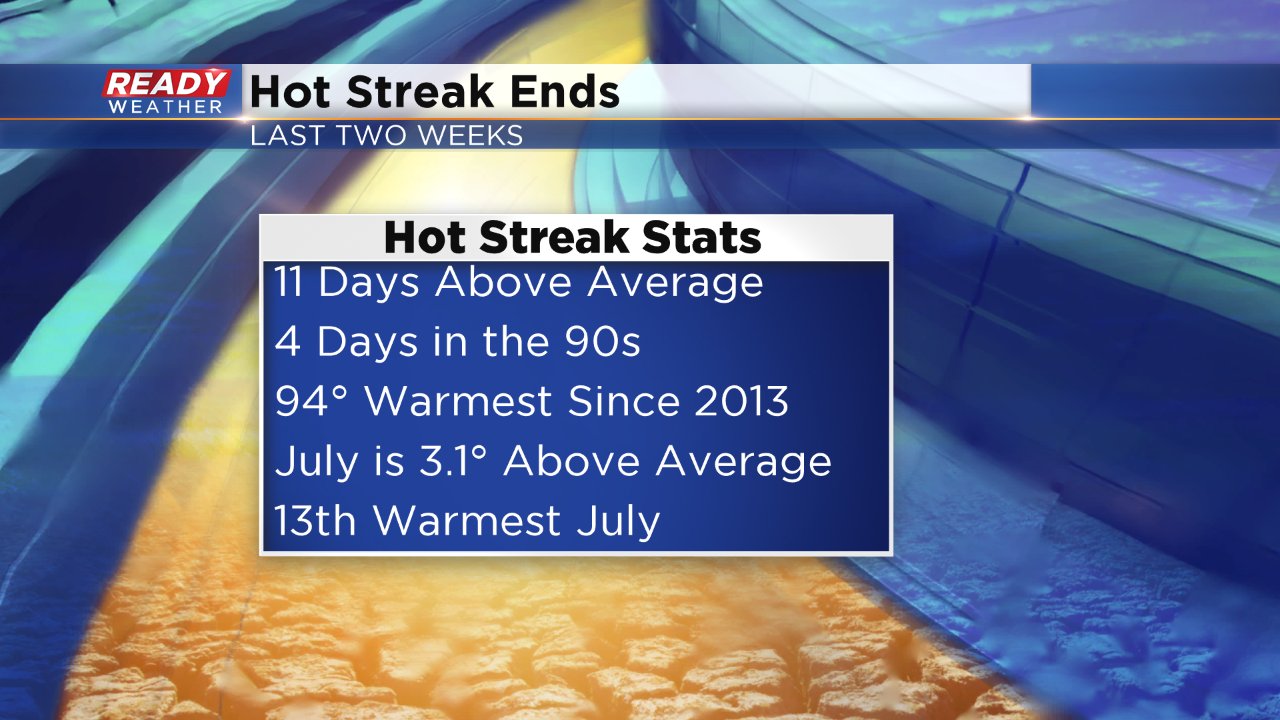 Now that cooler air has returned, it's time to turn off the AC for a few days and enjoy being able to go outside without the worry of oppressive heat and humidity.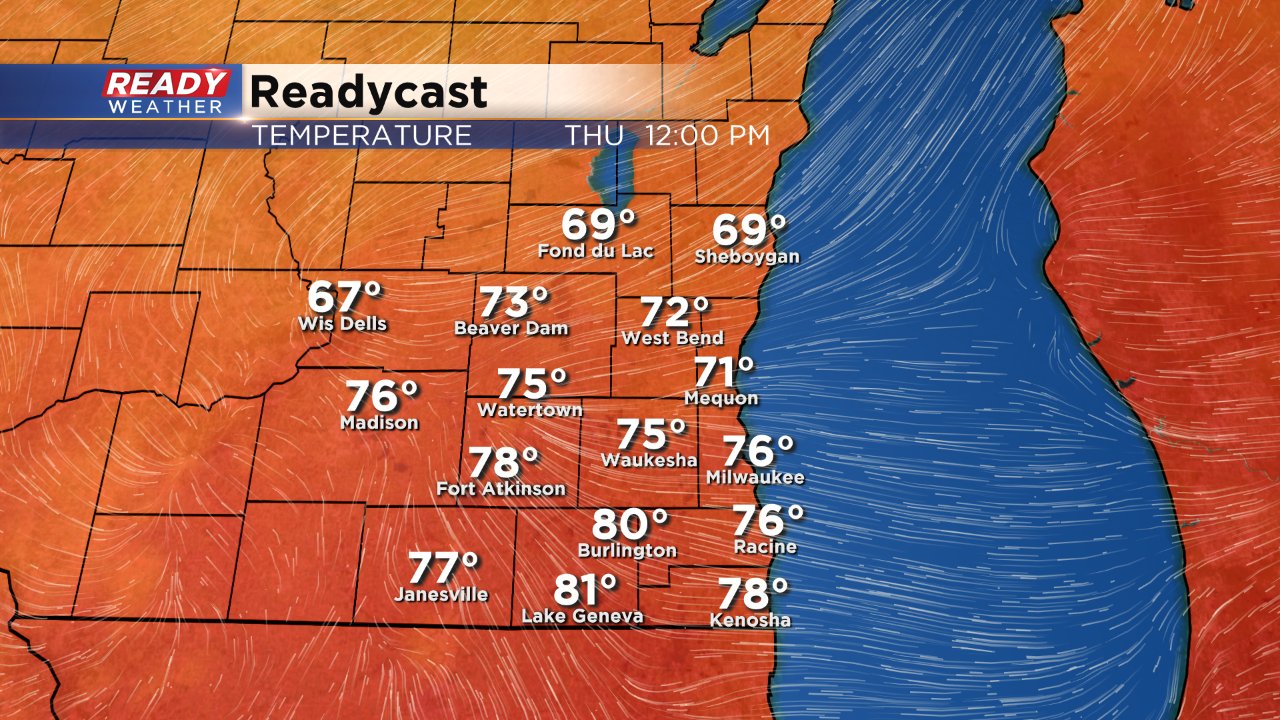 Unfortunately for those of you that didn't like the heat, our cooler stretch only lasts a few days. By Sunday we are back to average at 80° and by next week temperatures will rise into the middle and upper 80s with humidity making a return too. An isolated run at 90° may be possible.