Big Snowpack Melting Quickly
Posted:
Dec 26, 2016 7:58 PM CDT
If this December has been anything, it has been snowy. We have had four straight weekends with snow. The first brought a light 1-3" and then we got hit with two major snowstorms with totals in the 6-12" range. Snow just before Christmas accumulated to 1-3" across southeast Wisconsin. The snow pack in Milwaukee reached its peak shortly after the second major snowstorm with a depth of 13", by Christmas we had melted a few inches but 8" was still on the ground. Thanks to sunshine and temperatures warming to 50° in some spots we melted half of the snow or an official depth of 4" at the end of Monday, December 26.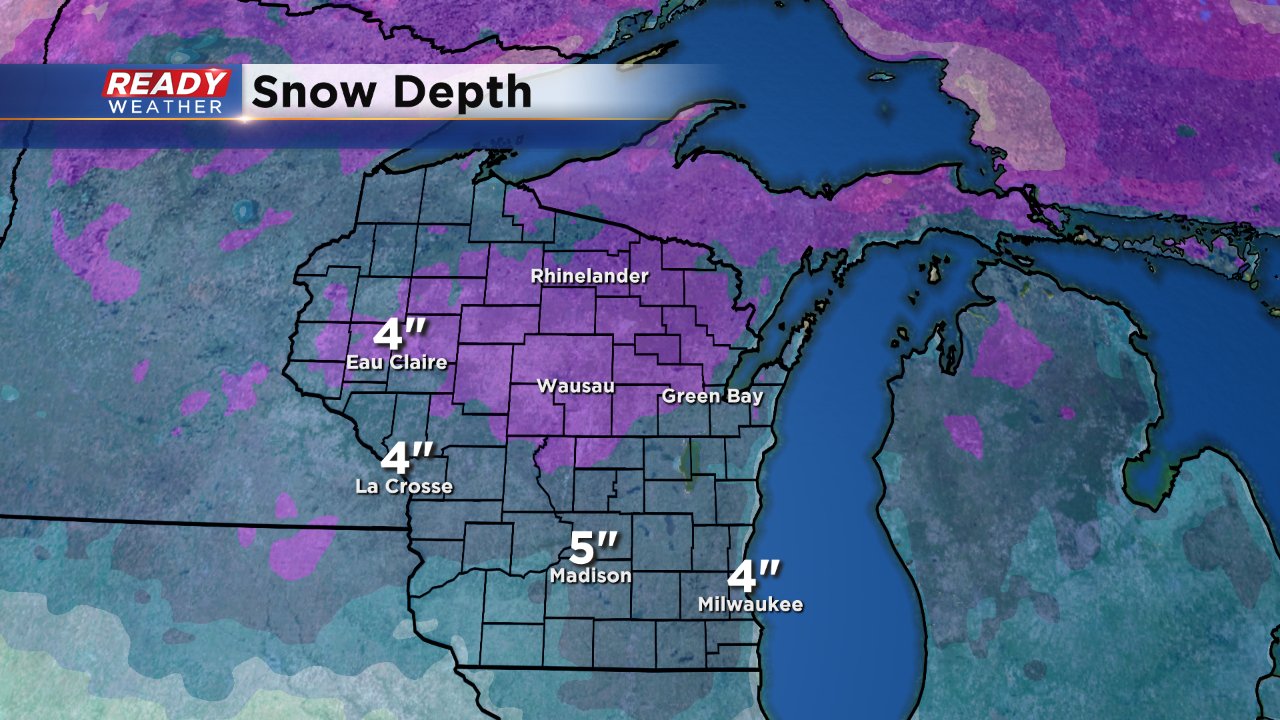 With more sunshine expected the next few days and high temperatures staying close to or above 32° expect more of that snow to melt the next few days. And there's not much snow in sight to replace it. 
The forecast through the next week only has weak precipitation chances. A few flurries will be possible on Thursday but if we see any accumulation it will only be a dusting to a few tenths of an inch. A little snow was looking possible for New Year's Eve but now that forecast has gone dry. The next best chance for accumulating precip will be next Monday, January 2 but at this point it looks more of a wet wintry mix rather than a major snowstorm.