10PM Update: Precip Ends, Icy roads Still Possible
Posted:
Jan 11, 2017 8:45 AM CDT |
Updated:
Jan 12, 2017 6:20 AM CDT
10PM Update: The wet weather came to an end in most spots by 9PM this evening. Here's a look at the precipitation reports.
This includes the melted equivalent from the snow in areas to the north. We received a handful of 2" snow reports around the Fond du Lac area. Most also noted sleet mixed in with the snow. Other than an isolated snow shower or some patchy freezing drizzle, the rest of the night should be relatively quiet. However, any liquid or dampness on roads may turn slick. Temperatures continue to cool overnight and with a north breeze, it will feel chilly.
We're still tracking some light snow from 6-9am Thursday. It could provide up to an inch of snowfall, especially north of Milwaukee.
ORIGINAL STORY
As of 5:30PM we have received numerous reports of slippery roads as light rain, drizzle, freezing rain and sleet falls across the area. As temperatures are now mainly below freezing and surface temperatures near 30, icing is possible on any untreated surfaces.
A winter weather advisory has been issued for all of southeast Wisconsin and runs until midnight.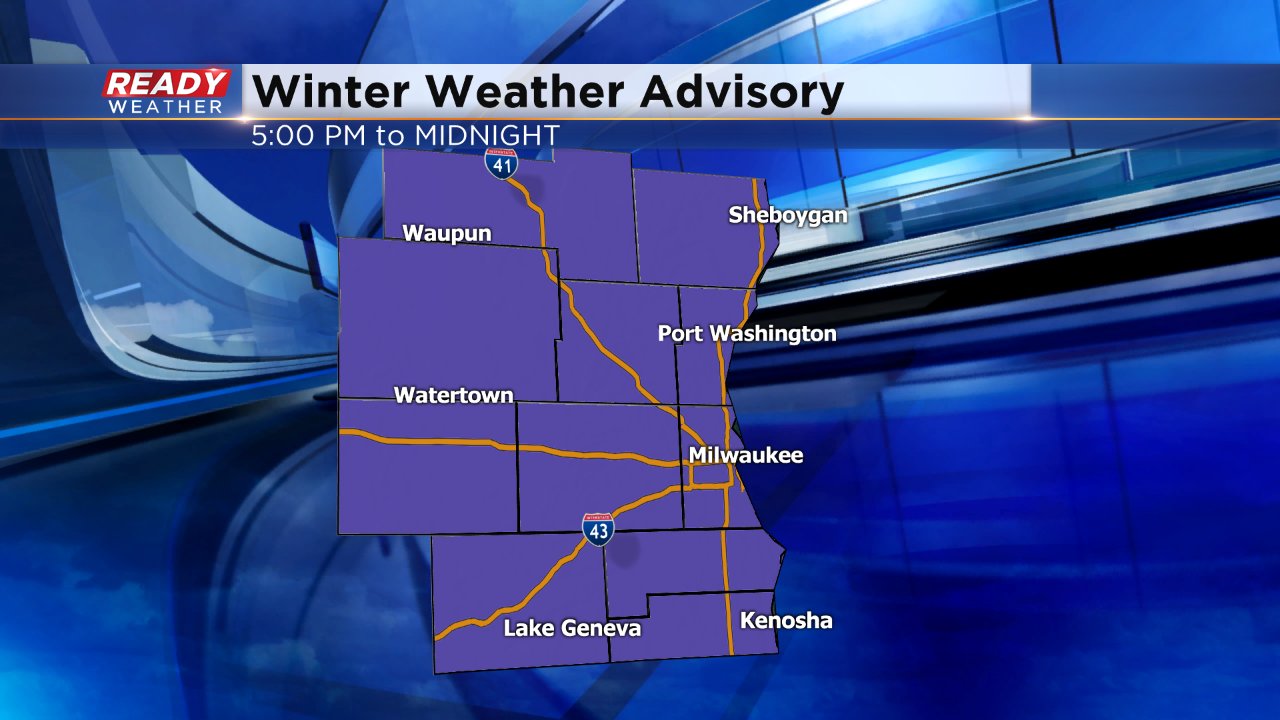 The main reason for the Winter Weather Advisory is because of the chance for wintry mix including freezing rain and snow across the north. Temperatures are critical to the forecast and icing potential tonight. A light glaze of ice on surfaces may not be well seen and so travel is not advised this evening. Take a look at the ice potential map:
On the flip side, snow will be the dominant precipitation type in northern areas where temperatures stay below freezing. In time, all mixed precip will transition to snow by 10pm and moving forward through the night. That said, you can see that at 8pm the snow is winding down across the north and mixed precipitation is also starting to head out of western locations.
Here's a recap of the timing of this event:
While most of Wednesday's wintry precipitation ends by 10 PM another round of snow will be possible Thursday morning.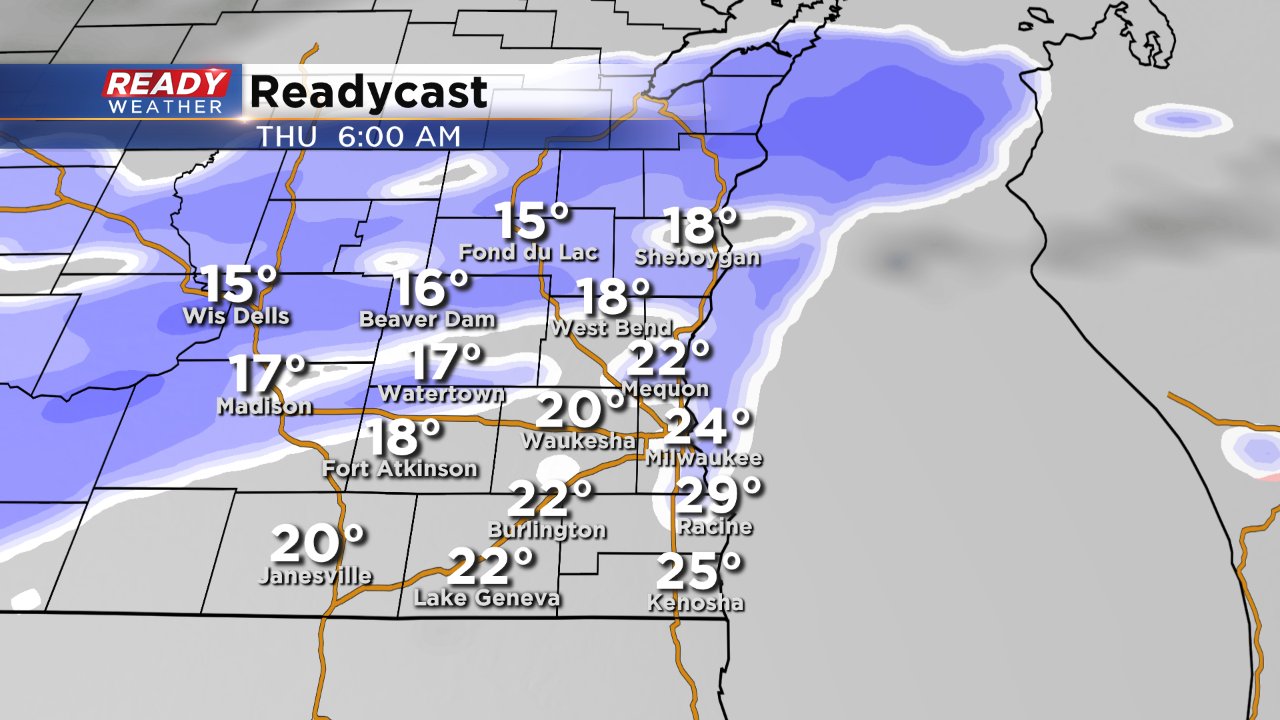 The combination of snow from Wednesday and Thursday will add up to 2-3" of snow across the north with up to an inch south of I-94.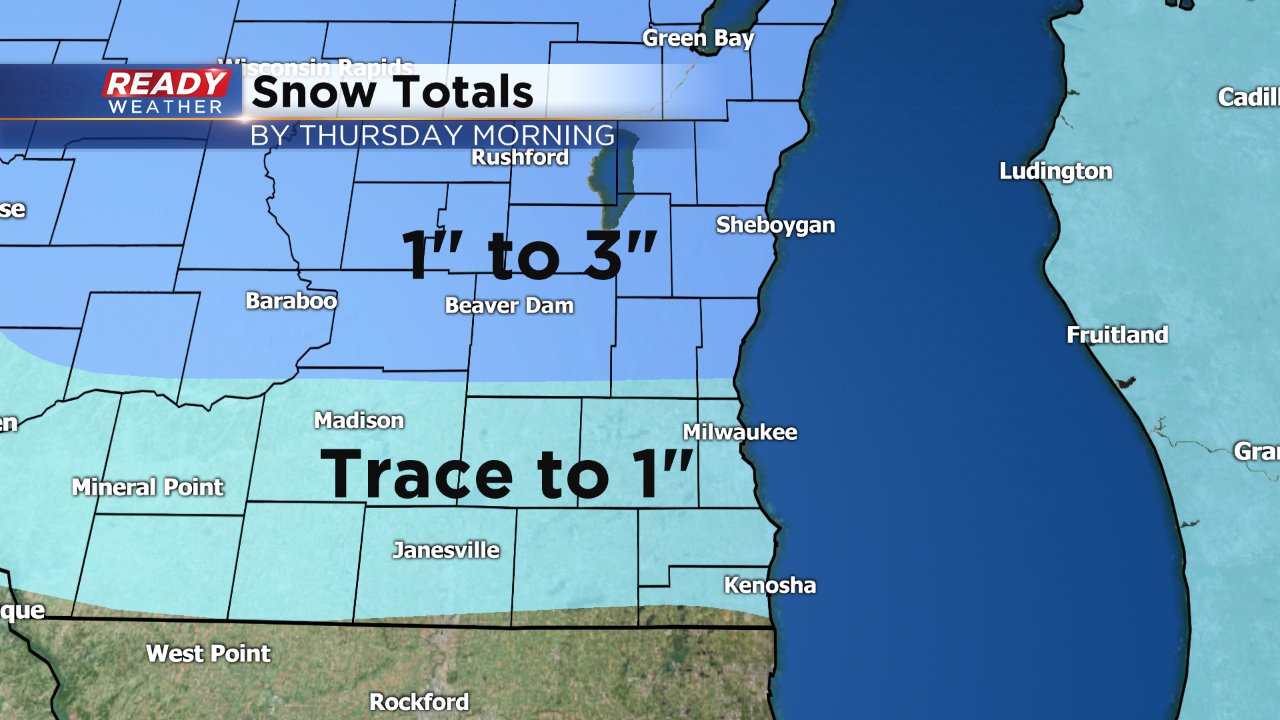 Be sure to Download the CBS 58 Ready Weather App to track the changing forecast and the icy conditions.
By Thursday afternoon the clouds finally clear and sunshine emerges. We stay dry for most of Friday before some light snow returns Friday night into Saturday morning.