Brett Favre's Posts Trend on Thanksgiving Day
Posted:
Nov 26, 2015 4:38 PM CDT
On the day of his number and name will be retired at Lambeau Field, Brett Favre's Facebook posts from Green Bay are trending. 
As of 2:00 PM his post on a morning run has over 10,000 shares.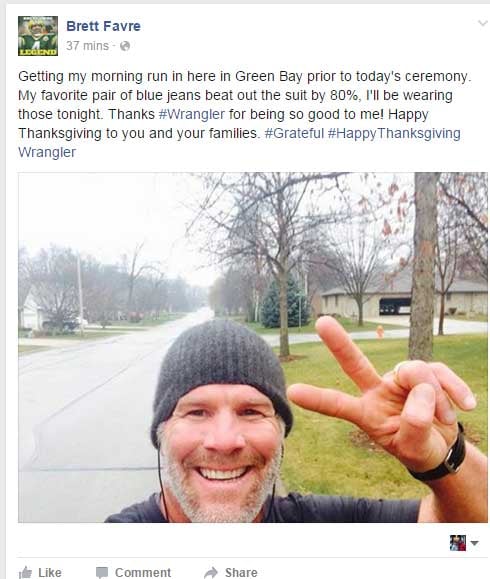 He then posted a picture proposing Uno retire the number 4. This post was shared over 1,100 times in a half hour.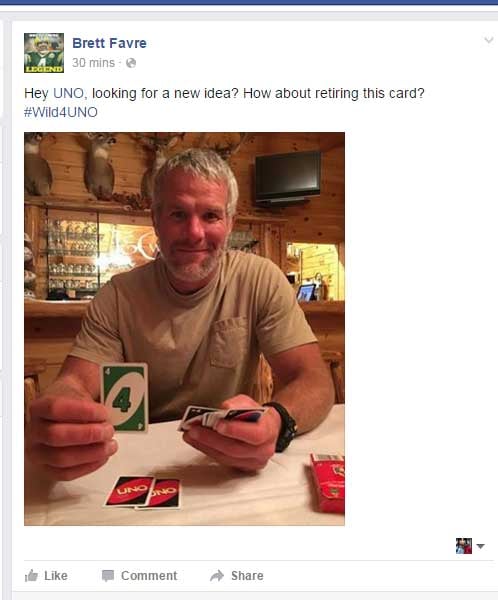 Former Packers quarterback Brett Favre will be honored on the field Thursday in a special ceremony at halftime, as his name and retired No. 4 is unveiled on Lambeau Field's north façade alongside other retired Packers numbers.