10:00 PM Weather Update...Travel Issues Continue
Posted:
Mar 22, 2016 5:28 PM CDT |
Updated:
Mar 23, 2016 11:38 PM CDT
The majority of the snow overnight will fall across our northern counties, primarily Fond du Lac and Sheboygan where a Winter Storm Warning has been issued. A Winter Weather Advisory is in place for Dodge and Washington counties. Both the Winter Storm Warning and Winter Weather Advisory last until 1:00 PM on Thursday.
If you are driving north tonight use caution!  Here are some of the latest road conditions: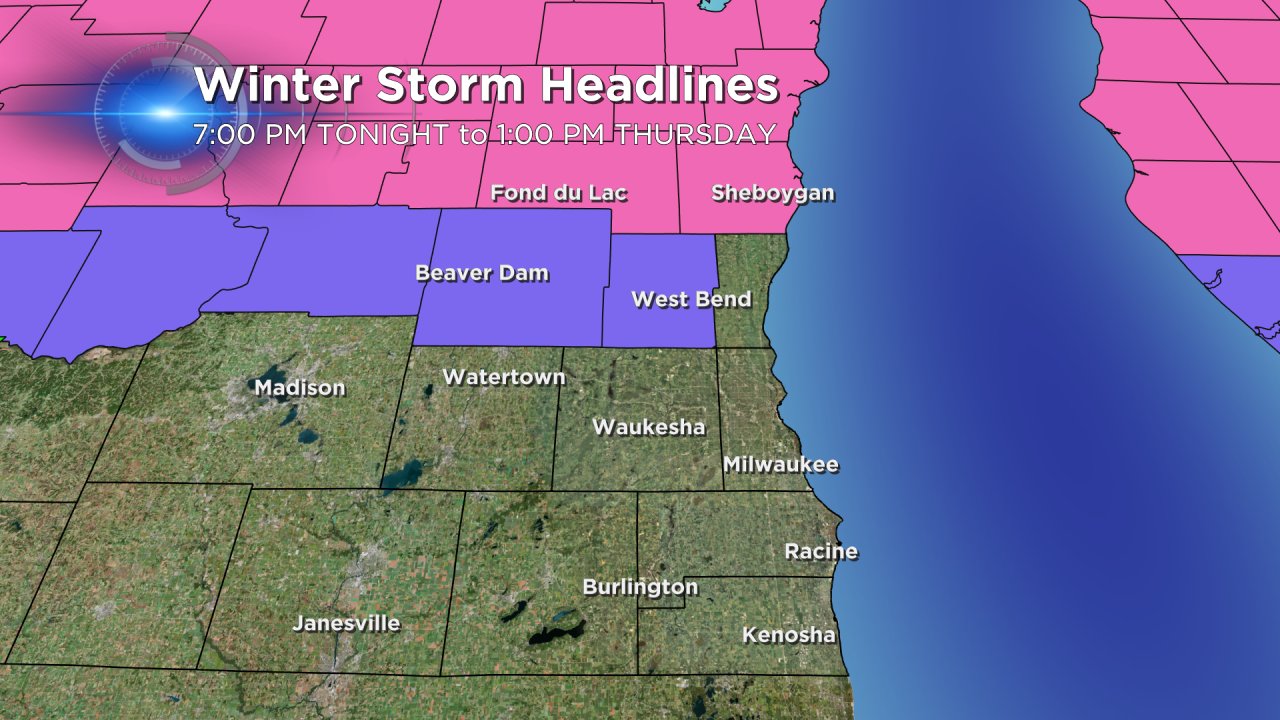 Most of the major snowfall will stay well north of the Milwaukee metro with our northern counties seeing the bulk of the snow. Just north of our area from Green Bay to La Crosse, over a foot of snow will be possible. Take a look at the snowfall map below!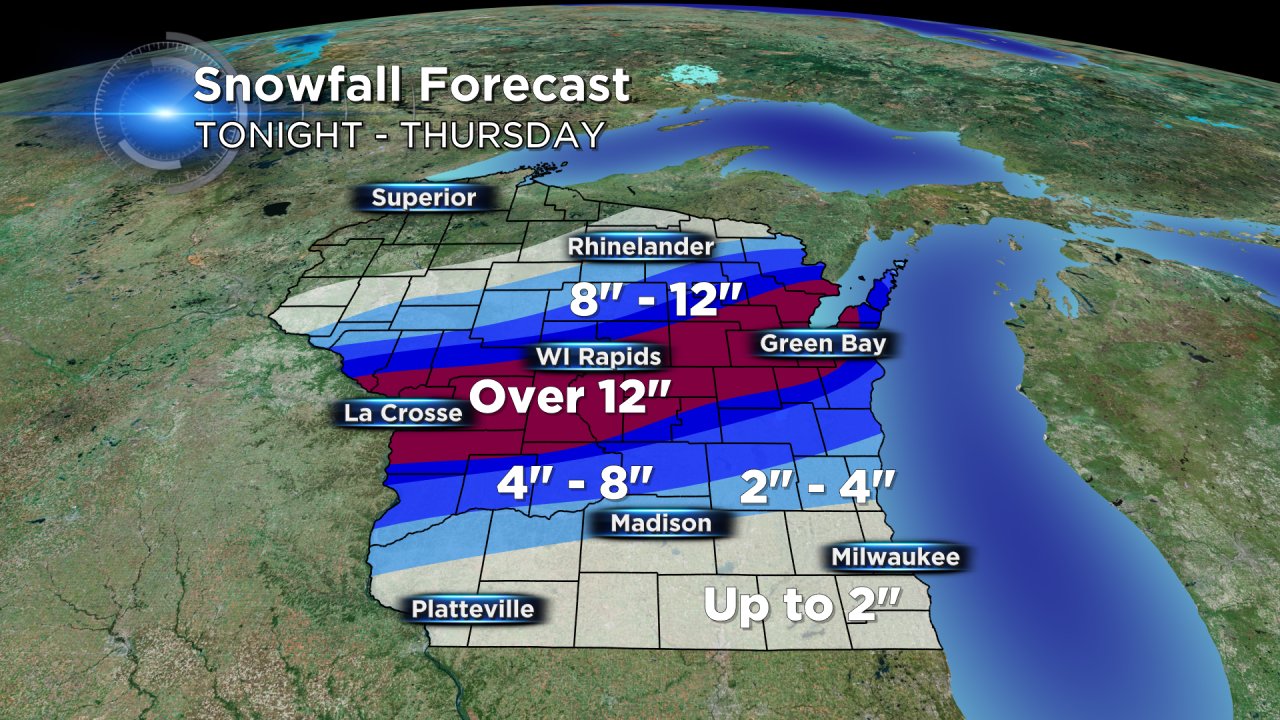 Expect the rain to be fairly steady mixing with sleet overnight throughout Milwaukee. Precipitation will likely change from rain to a mix of sleet and some pockets of freezing rain.
Look at the overnight snowfall forecast for Sheboygan and Fond du Lac counties.  Later tonight heavier snow could produce 4 to 6 inches in the warned counties.
Use caution on roadways, especially within the warned areas. Any quick burst of snow could give us a slushy inch or so of snowfall. Additional snow showers wrapping into the back side of the system may provide minor accumulations across the locations not in the warning or advisory zones, through Thursday evening.
Here's an updated snowfall map for our area.
The Milwaukee metro will get a chance for accumulating snow between 4 pm and 8 pm Thursday.  A quick burst of 1 to 2 inches is possible.
As the storm approaches make sure to keep tabs on the CBS 58 Weather Blog and download the CBS 58 Weather App for the latest forecast and current conditions.